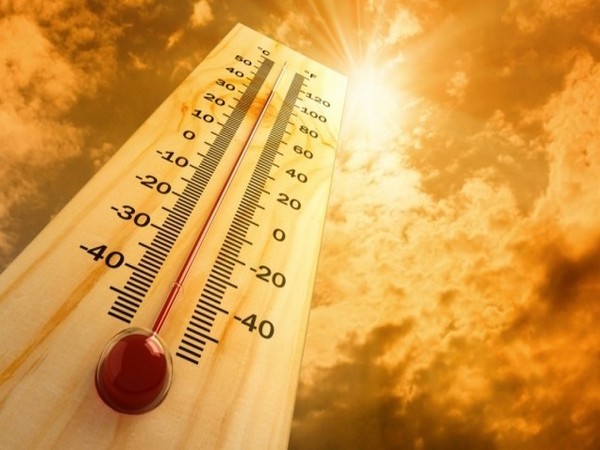 New Delhi [India], June 21 (ANI): Union Health Minister Mansukh Mandaviya will review heatwave preparedness with the affected states over a video conference at noon today, informed health department sources.
Mandaviya, on Tuesday, while chairing a high-level meeting in the national capital to review public health preparedness to deal with heatwave conditions prevailing in parts of the country, said that a team of officers will be sent to states experiencing heatwaves to assist the state governments.
"A team of experts from the Union Health Ministry, ICMR, IMD and NDMA will visit the states of Uttar Pradesh and Bihar to support them in public health response measures to address heat-related illnesses," the minister said.
Underscoring the importance of sturdy and timely preparedness through awareness and early actions, Mandaviya has also directed ICMR to conduct research on how to minimise the effect of heat waves on health, with specific short, medium and long-term action plans.
"The Centre has taken timely measures ahead of the summer season to address the heat wave-related illnesses. Prime Minister Narendra Modi chaired a meeting to review preparedness ahead of the summer season in March while the Union Health Ministry issued a heat wave advisory in February where States were advised to review health facility preparedness in terms of essential medicines, intravenous fluids, packs, ORS, drinking water as well as dissemination of necessary IEC materials," he added.
As per the Ministry of Health, during the meeting, Mandaviya was briefed on the status of heat waves in various states and about the preparedness of Central agencies in terms of the availability of required supplies and hospital infrastructure to provide timely and effective healthcare services.
He was also apprised that daily surveillance on heat-related illness under National Programme on Climate Change and Human Health (NPCCHH) has been ensured in all states and districts on the Integrated Health Information Platform (IHIP) and all the health facilities have been asked to participate using P-form level login, the ministry said.
The Union Health Minister asked IMD to issue daily weather forecasts in a manner that can be easily interpreted and disseminated.
Dr V K Paul, Member (Health), Dr Rajiv Bahl, NITI Aayog, Director General, Indian Council of Medical Research (ICMR), along with India Meteorological Department (IMD) experts were also present at the meeting.
Many people are suffering from the scorching heat across the country.
On Monday, two persons amid soaring temperatures in the Gaya district of Bihar died at Anugrah Narayan Magadh Medical College, the hospital informed. A total of 58 patients were admitted at Anugrah Narayan Magadh Medical College on Monday. (ANI)