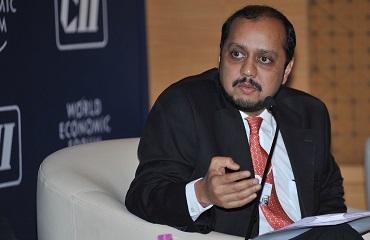 Image Credits: Business Standard
A lot of sugar companies, big and small, will be heading for NCLT in the next 18 months, says NNarendra Murkumbi of Shree RenukaBSE 0.00 % Sugar. Coming to Shree Renuka, Murkumbi says they are allotting shares to Wilmar as well as the banks to settle debt which has been reduced to Rs 2000 crore.

Edited excerpts:
Can you explain the restructuring and why you have decided to step down as the managing director and vice chairman?
We have done a comprehensive restructuring with our banks. We have reduced the debt, we have reduced all our obligations, including guarantee obligations and the final debt. As of March end, it should be less than Rs 2,000 crore. Wilmar is stepping in and increasing their stake. They are going to be the lead shareholder and it is time for me to move on and let them take the lead, as far as the management and leadership of this company is concerned.
For the first time, a very strong international agri commodity player is stepping in the sugar sector in such a big manner.
For the sector also, it is a very big step despite the current softness in the cycle. It says a lot about the long-term potential of the sector. For us, the debt environment in the country is anyway hard but I am glad that we have been proactive and were able to address this problem last year and have been able to resolve it successfully. Most importantly, all our banks are on board; there is not a single exception there and therefore we are extremely glad to complete this investment as well as restructuring in this month.
Going forward, the idea is to focus on the turnaround of the company as we have had a very severe setback with our international operations and I would say that I am responsible. As the leader of this company since its inception, it falls on me to take that responsibility and it is time for Renuka to refocus on the domestic market, on the brand Madhur (which is now number one in India and still growing rapidly) and build a stronger Indian sugar and ethanol business.
Our sugar refinery business is one of the largest in the world and has a very important position in the Middle Eastern markets.
What will happen to your commitment towards the company? What will be your ownership or percentage stake in the company and will you be resigning from all your executive roles?
I am resigning as the executive vice chairman and managing director but I will continue to serve on the board after this in a non-executive position, after my notice period. I am around for a few more months. After that, I will continue to be involved with the company strategy.
What will be the ownership in the company. because this restructuring will also be leading to an equity dilution?
Yes, exactly. So, my stake will drop to about 13% approximately, that is for me and my family.
It is your vision and your good work which really got Shree Renuka here. Now even though you have 13% ownership, why would you be resigning from the board? Was that a part of your understanding with your global investor?
Well, yes. We are cancelling the joint venture agreement that we had with them for the last three years. They also had 27 per cent shareholding in the company. Now that they are stepping in as the main promoter of the company, they are guaranteeing for a part of the debt directly to the Indian banks. It is a part of the deal and they will take a decision on all the executive positions going forward.
After your exit what would be your message to the shareholders because we have seen some massive wealth erosion in Shree Renuka stock price and now that you are gone, would the shareholders be in safe hands?
Credentials of Wilmar are well known. They are one of the strongest agri business companies in the world. They are very large in size. They already have a very serious commitment to India in the edible oil segment. Their joint venture — Adani Wilmar is number one by far the market leader. They are the largest sugar trader in the world and already have a strong commitment in India in other sectors, namely the edible oil sector. So, the message is very clear. As I said, they are in sugar directly in a lead shareholder role. They will be the promoter of the company from now on and that is a very significant step, even for the sector.
What are your plans now? Do we continue to call you the sugar man or are you going to don a different hat?
Let us see. I am here for some more time. Beyond that, let us see what life brings.
What is left in the company now, what about the current debt levels?
Residual debt will fall to less than Rs 2,000 crore.
Would there be material plans to bring down the debt going forward?
We are making progress; we are allotting shares to Wilmar as well as to the banks so that there is an equity dilution and on the debt side, we have reduced it to half.