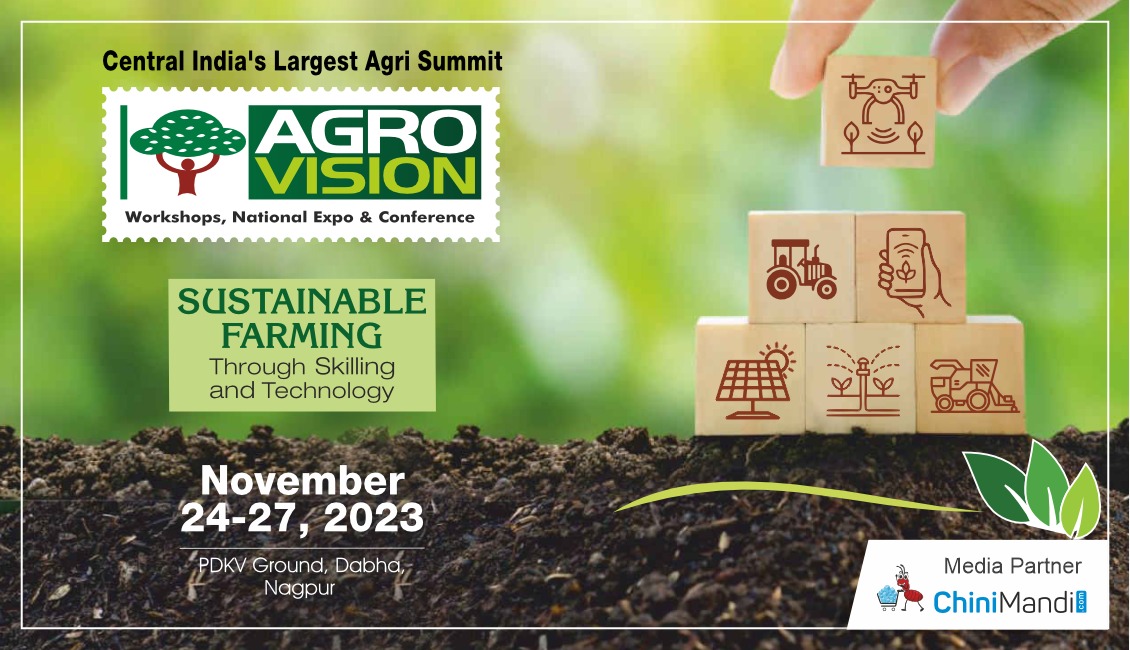 Agrovision 2023 Theme: Sustainable Farming Through Skilling & Technology Sustainable farming is the key to ensuring food security and protecting the environment. Through skilling and technology, we can empower farmers to adopt sustainable farming practices that not only increase yields but also conserve natural resources, Skilling programs can teach farmers about efficient water use, crop rotation, and soil management, while technology can help farmers monitor weather patterns, optimize Irrigation, and use precision agriculture techniques to reduce waste and increase productivity. At Agrovision in Nagpur, we will showcase the latest innovations in sustainable farming and provide training and resources to farmers so that they can implement these practices in their own fields. By Investing in sustainable farming, we can create a more resilient food system that benefits both farmers and the planet.
National Exhibition
The Mega Exhibition at Agrovision is a major highlight that attracts a diverse range of participants, including Corporates Central and State Government Departments Public Sector Undertakings NGOs R&D organisation, Educational Institutes Financial Institutes, MSMEs and Self- Help Groups. This national expo, which blends the latest technology, expense, experience and business, draws lakhs of farmers every year, and its popularity continues to skyrocket with each edition, As the esteemed rationalexpo, Agrovision seamlessly blends the latest technology. expertise experence, and business to keep agriculturists across the country updated and empowered. Beyond its role in updating agriculturists throughout the country. One Important fact is that the expo offers tremendous business opportunities.
Highlights of Agrovision 2023
An expansive display area spanning over 25,000 sq.mt.. showcasing the latest innovations and advancements. In agriculture and allied sectors.
Over 400 organizations expected to participate in the expo, providing a vast array of knowledge experience, and expertise to
Lakhs of farmers from a comers of the country expected to attend and learn about the latest trends and technologies in the
A special pavilion, featuring the best and most innovative ideas and products from the Government of Maharashtra, ICAR labs and Animal Husbandry
A comprehensive showcase of Agriculture, Horticulture & Allied Businesses, NSIC, MSME, and Startups.
Field Visits and Demonstrations will be conducted, providing a the field of agriculture hands-on experience of the latest technology and practices in the field of agriculture.
Click here for more details :- https://www.chinimandi.com/events/wp-content/uploads/2023/09/14th-Agrovision-2023-Brochure.pdf