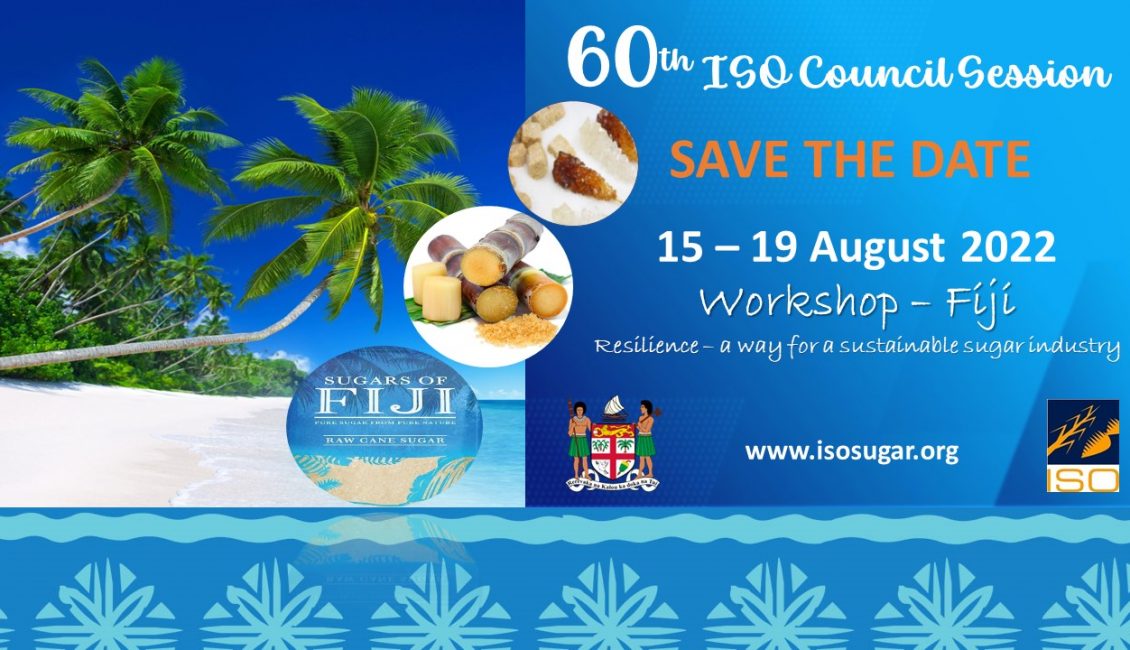 The International Sugar Organization (ISO) Workshop and 60th Council Meeting is hosted by Fiji, a small island sugar producing country located at about 4,450 kilometers southwest of Honolulu and 1,770 km north of New Zealand in the South Pacific. Fiji has a total population of around 890,000, covering an area of 18,300 sq. km.
The Fijian sugar industry is made up of nearly 12,000 active sugarcane growers, seven industry institutions including Government and other service providers. The Ministry of Sugar Industry is the Fijian Government Legislative arm of the industry and coordinates with the six sugar institutions; Fiji Sugar Corporation Ltd, Sugar Industry Tribunal, Sugar Cane Growers Council, Sugar Research Institute of Fiji, Sugar Cane Growers Fund, and South Pacific Fertilisers Ltd.
Fiji is an active member of the ISO and it hosted the 43rd ISO Council meetings in 2013 in Fiji. We are once again pleased to host the ISO Workshop and 60th Council Meeting virtually from 15th to 19th August, 2022.
We look forward to seeing all delegates and representatives of sugar industry to the ISO Workshop and 60th Council Meeting.