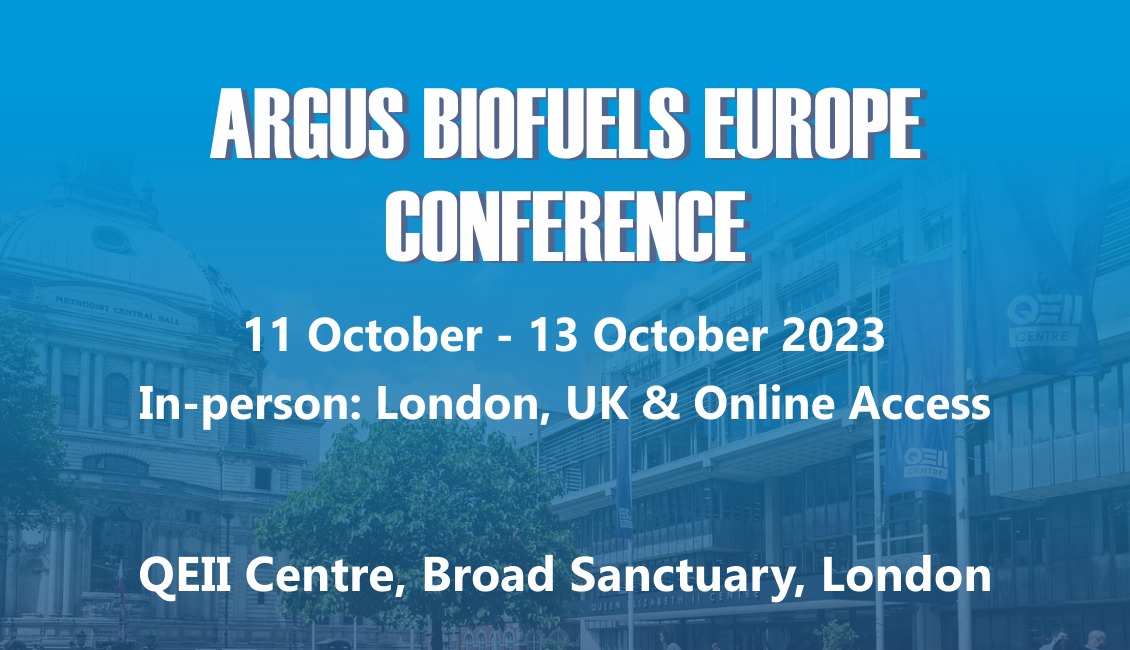 The industry's number one networking event!
CONFERENCE | EXHIBITION | NETWORKING
The Argus Biofuels Europe Conference returns to London in-person and via online access, 11-13 October 2023. The event will bring together the biofuels market for the industry's premier thought-leadership and networking event. Do not miss your chance to join over 500 attendees at this flagship conference! 
We pull upon our deep industry expertise and knowledge to organise events in the oil, natural gas, coal, emissions, renewables, power, fertilizer, petrochemicals, transport and metals sectors.
Argus events are researched extensively, based on input and feedback from contacts in the commodities industry, and are always evolving to best meet the needs of the markets. This means our events are thorough, thoughtful and deliver a comprehensive overview and understanding of the forces driving commodity markets.
Our analytical news, research and pricing services enable us to identify the most topical issues in the markets. Additionally, our widespread network of well-placed industry experts means we can connect with the most interesting and knowledgeable speakers in any market or region.
Explore our options to learn more about your industry. We look forward to meeting you at one of our events.