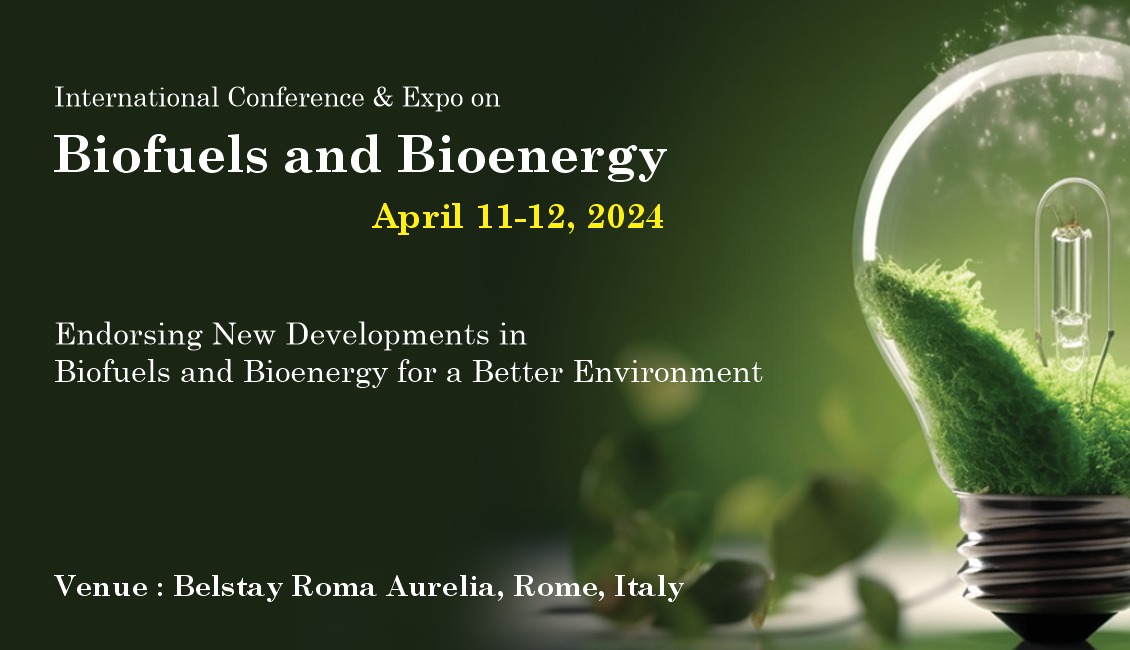 About Biofuels Expo 2024
Rome, Italy organised in coordination with generous support and cooperation from passionate academicians and Organizing Committee members with the theme "Endorsing New Developments in Biofuels and Bioenergy for a Better Environment". We are delighted to welcome all the leading delegates, scientist, researchers, scholars, professors, energy experts to take part in this approaching to witness various scientific discussions and bestow future improvement in the field of Biofuels. The intention of Biofuels Expo 2024 is to convey the society the most recent research results and advances in the field of Biofuels and Bioenergy. This conference will highlighting the information research on its impact on outcomes through oral demonstration and presentation.
Why Choose us
Presenting your organization work on a Global platform
Meeting the new people from 22+ different countries
Increasing your scope of knowledge, competitive advantage
Opportunity to collaborate and sponsor.
For Thought-inciting addresses by Scientists, Professors, Ph.D.'s. And Young Researchers.
Who can Attend?
Researchers
Energy Experts
Policy Makers
Thought Leaders
Investors
Entrepreneurs
Professors
Scientists
Business delegates
Practitioners
Managers
Students
Benefits:
 Accepted abstract will be published in our Abstract Book
 Certificate accredited by our committee member
Handbook and certificate
Learn new tips
Visit a new place and have fun
Get to know other people in your field


Click here for more details :- https://biofuelsconference.org/