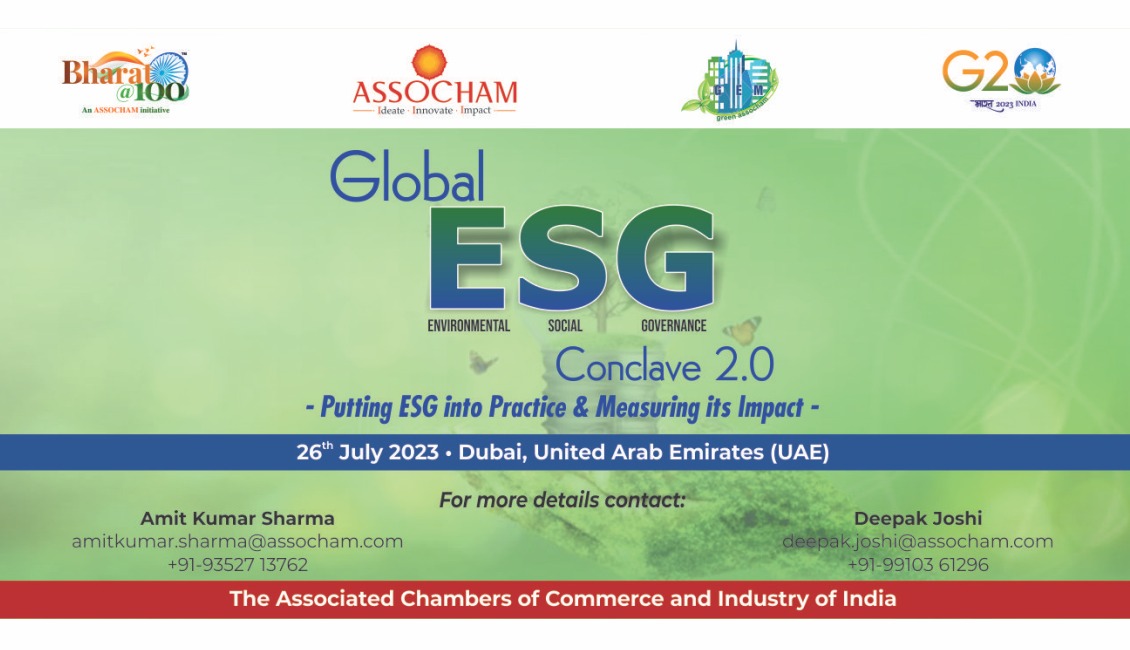 In an increasingly connected world, the risk and opportunity landscape for corporates across sectors has been evolving dramatically. Over the past two decades, technological disruptions and disasters of unprecedented scale have influenced the way stakeholders evaluate the resilience and sustainability of businesses. The current approach looks far beyond the traditional financial metrics to gain a holistic understanding of the value a company can create over time. Given the current context of rising social inequalities, a health crisis of unprecedented scale, mounting economic knock-on effects, global climate crisis and the acceleration of environmental degradation, performance of companies on ESG metrics has emerged as a critical evaluation parameter.
While the private sector has significant role to play, there is an even greater imperative for governments globally to create a fostering regulatory environment to develop ESG Goals. Sustainability and green development are priority areas now and is expected to enable a steady pick-up in green financing, despite headwinds like global uncertainty and capital moving out of the economy. Considering this, organization strategy is now closely linked to the priorities on climate change, decarbonization, ethical supply chain, circular economy, DEI (diversity, equity, and inclusion), with a strong foundation of good governance, and supported by robust ESG framework, measurement, reporting and assurance.
In this context, with the theme 'Putting ESG into Practice & Measuring its Impact', ASSOCHAM is hosting its flagship event on 'Global ESG Conclave' on 26 July 2023 in Dubai-UAE.
The conclave will feature thought leaders across the industry and government and aimed to facilitate discussion and debate and sharing of views and emerging practices E, S and G transformation. This initiative will bring together diverse voices representing policymakers, investors, rating agencies, global think tanks, business owners, and business leaders to deliberate on pertinent subject issues, acknowledge best practices adopted by regards to ESG and influence change.
For more details visit :- https://www.assocham.org/event-detail.php?event=global-esg-conclave-2-0