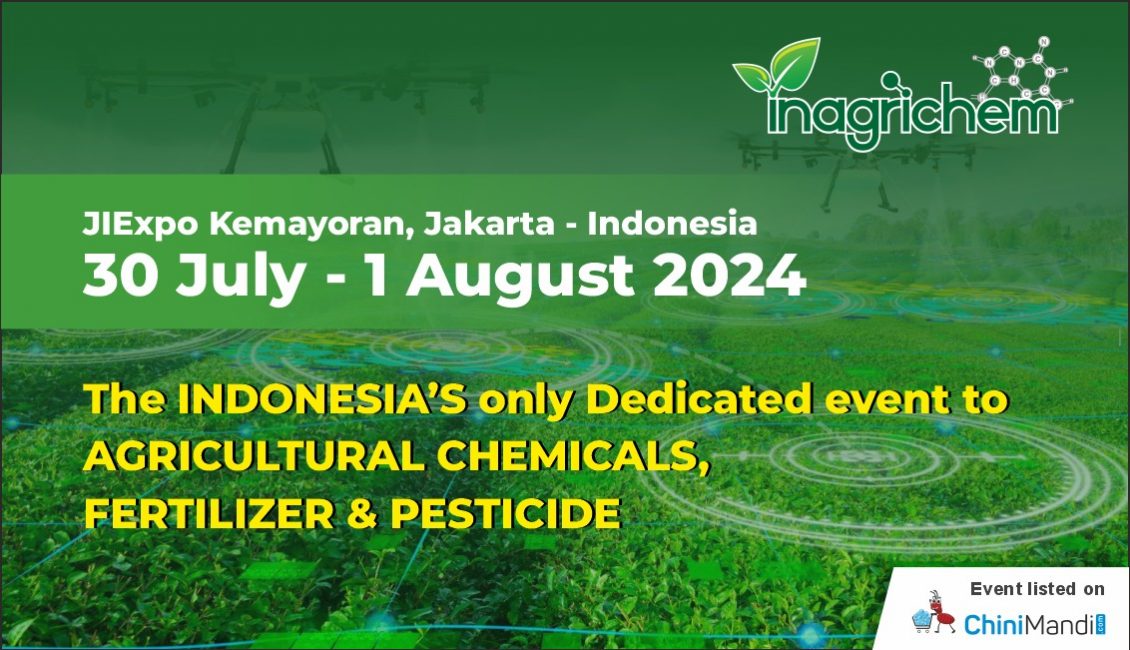 The INDONESIA's Only Dedicated Event to
AGRICULTURAL CHEMICALS, FERTILIZER & PESTICIDE
Be a part of Indonesia's most comprehensive platform for Agricultural Chemical, Fertilizer, Pesticide
INAGRICHEM is a one-off dedicated trade show focusing on the agrochemical sector in Indonesia. After the big success of INAGRITECH 2023 welcomed 168 companies represented and 7.137 trade visitors from 10 countries has established itself as a dedicated event for connecting Agrochemical industry including Pesticides, Fertilizers, crop Protection, Bio machinery, Horticulture, etc. The exhibition is a perfect trade show to the growing needs of Agriculture and agricultural industry. The special zone for Agrochemical has been optimized for exhibitors to meet the company connected with their business and ease professional buyers to find their need.
The 8th Edition of INAGRICHEM 2024 will take a place on 30 July 01 August 2024 at Jakarta International Expo (JIExpo) Kemayoran- Jakarta and will co-locate with INAGRITECH 2024, INAPALM ASIA 2024, SugarMach Indonesia 2024 it will be definitely one of the ASEAN's most prospective one stop exhibition for agriculture and agrochemical industry under one roof.
INAGRICHEM 2024 will be the most effective trade show for any Agrochemical, agriculture machinery and equipment, palm oil, sugar processing to launch and promote the newest products and introduce the new technology to a large number of targeted buyers.
Click here for more details :- https://www.inagrichem-exhibition.net/exhibition