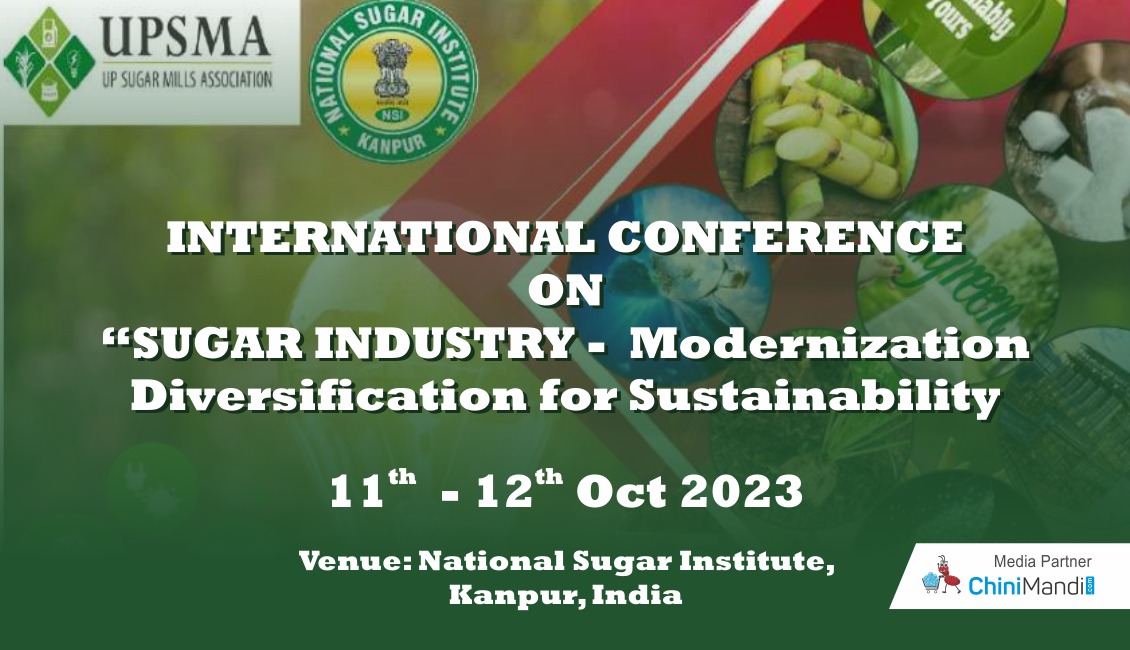 Greetings II! National Sugar Institute, Kanpur, India is organizing an International Conference on 11-12th October 2023 at the institute itself jointly with UP Sugar Mills Association, an apex organization of sugar millers from prominent sugar producing states of Uttar Pradesh and Bihar. The theme of the conference "Sugar Industry-Modernization & Diversification for Sustainability is very apt in the current scenario and we expect large number of technocrats shall share their views for improving productivities from "Farm to Factory and on multiple issues of energy & water conservation, advancements in processing techniques. diversifications and value addition etc.
As all of you know, sugar industries in different countries face different challenges but the target remains the same, economic and environmental sustainability. It is a reality that the sugar industry has to adopt a business model to cope up with the prevailing circumstances and to make efforts for increasing the revenue streams to lower dependency on sugar revenues. I believe, Innovative processes and products hold the key for achieving the success and for which a holistic effort is required. This conference shall give you the chance to hear many eminent experts not only from India but from many other overseas countries viz. Australia. England, China, Egypt, Thailand and Iran etc. on all such issues and to draw a road map.

Along with the conference, a "Sugar Expo" is also being arranged wherein reputed machinery manufacturers, technology providers, process chemical manufacturers and others shall participate and showcase their strength. "Seeing is believing" and thus this will give a chance to the delegates to witness with their own eyes the development in plant and machinery and technology being talked about. The delegates can also have one to one interaction with them to clarify their queries on any issue creeping in their mind.
Click here to Register :- https://in.eregnow.com/ticketing/register/intconf-nsikanpur2023