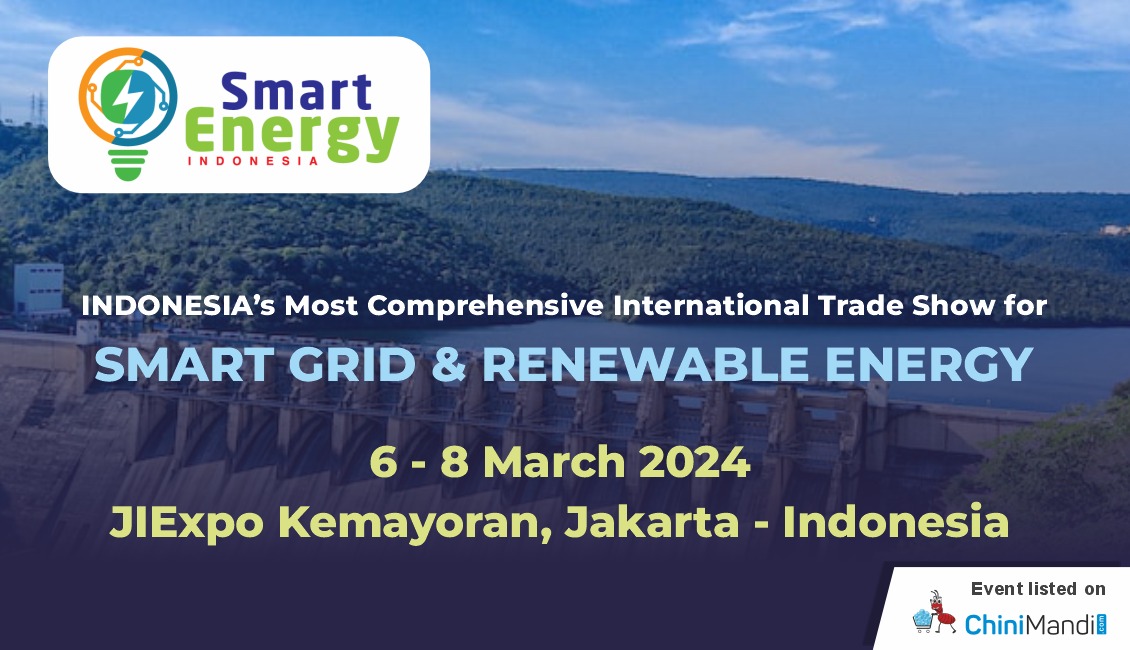 Smart Energy System is a new system of utilizing renewable energy such as wind energy, solar energy, and wave energy can be found abundantly. A transformation to 100% renewable energy is a great alternative within financial reach, an integrated Smart Energy System design can create a more robust and flexible framework, and there is a potential for creating more employment opportunities than in a fossil fuel-based energy system as well.
Smart Energy Indonesia 2024, formerly known as Powergen & Renewable Energy Indonesia, is a B2B and B2G event which will be presented to achieve a smooth transition to zero emission energy supply. Featuring smart grid and various of renewable energy innovations and technologies, and other related to green technology products and services.
Smart Energy Indonesia 2024 will be held together with other prestigious green technology events like Solartech Indonesia 2024, Battery & Energy Storage Indonesia 2024, Smart Home+City Indonesia 2024 & INALIGHt 2024. The show is expected to attract 500 exhibiting companies and 15,000 trade visitors in 3 days.
Click here for more details :- https://smartenergy-indonesia.com/