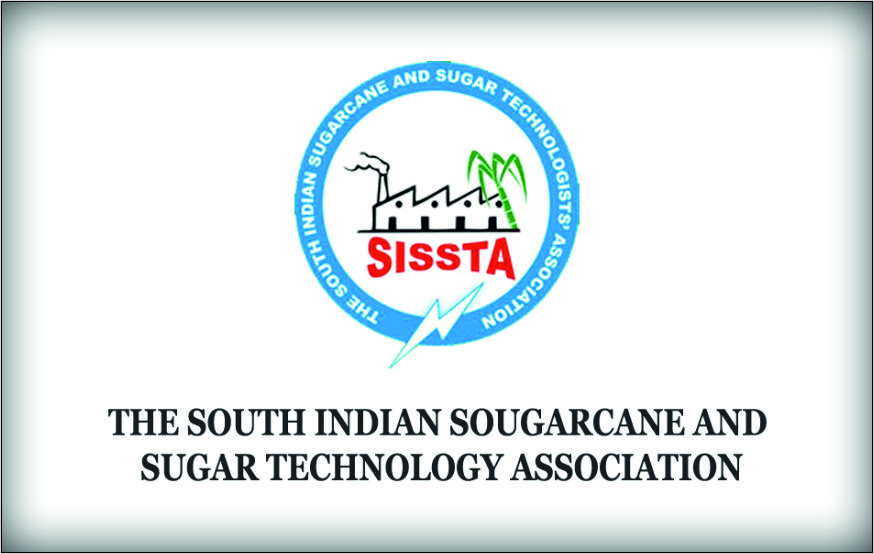 The South Indian Sugarcane & Sugar Technologists' Association (SISSTA) has been extending its operations over the states of Tamil Nadu, Pondicherry, Andhra Pradesh and Karnataka. Their activities have been stepped up in the course of time to help research and other scientific studies in connection with the Sugar Industry including cane cultivation, factory technology and allied disciplines such as distillery, power etc.
SISSTA's contribution to spread knowledge has made the South Indian Sugar Industry most-modern and highly efficient contributing in a large measure to the increase in overall efficiencies which in turn has also helped the factories perform better during tough situations financially. The 49th Annual Convention is proposed this year on 28th and 29th June 2019 at Hotels Feathers in Chennai where many well-known dignitaries from the Government and industry will be participating in the convention apart from scientists from research institutes. As it stands now, more than 600 delegates will be in a conglomeration of Technocrats and top Management personals as Delegates meeting and discussing various topics under Sugarcane, Sugar Engineering, By-Products and Management.
SISSTA's Awards for the Best Performing Sugar Mills in Sugarcane, Co-Gen, Engineering and Distillery with separate Awards for Sugar Mills from Andhra Pradesh, Karnataka and Tamil Nadu are to be presented. Also, Awards to the best Papers presented during 48th Annual Convention at Belgavi on Sugarcane, Engineering, Process, By Product and Management will be presented. The Proceedings brought out in connection with the 49th Annual Convention will be released. The Sugar Expo 2019, an exhibition of products and services will also be inaugurated.
A Joint Technical Paper Presentation is also going to be held where Manufacturers and Service Providers will also be participating. The Technical Sessions on Sugarcane, Process, By Product and are to be chaired by eminent personalities from the Sugar Industry.
In conversation with ChiniMandi.com Mr.M.Balaji – Vice President, SISSTA ,TN said, "We are looking forward to a spectacular show in the upcoming 49th Annual Convention, the event will continue to bet on increasing the presence of organizations, exhibitors and delegates to enhance generating synergies, sharing knowledge, valuable networking and discussion. We have a line-up of exceptional and eminent speakers to present and put all the delegates up to date with the most innovative developments happening in the sugar industry."