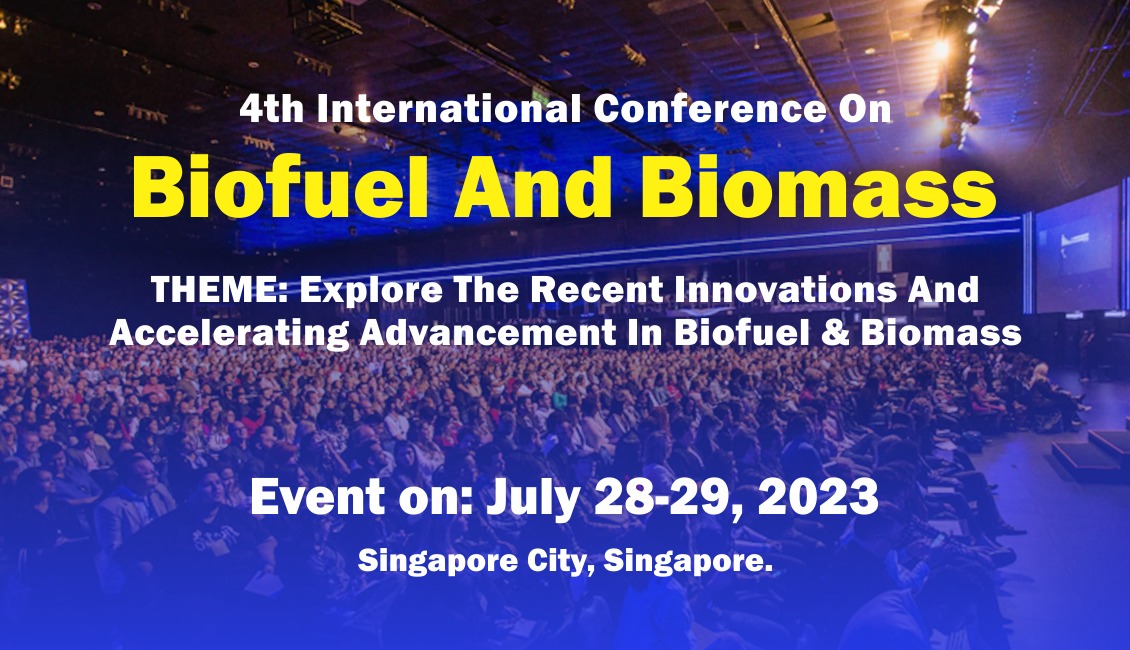 VIRTUAL CONFERENCE
We would like to announce our upcoming 4th International Conference on "Biofuel
And Biomass" during July 28-29,2023. Conference Mind cordially welcomes all
researchers, academicians, students and business professionals in the field of
Biofuel And Biomass professionals from around the world to participate in the
upcoming Webinar. The meeting for this year will revolve around the theme
"Explore The Recent Innovations And Accelerating Advancement In Biofuel &
Biomass". It will also prove to be a brilliant open door for the representatives from
Universities and Institutes to cooperate with the world class researchers and an
outstanding opportunity for businesses keen at expanding their global market
reach. Interested individuals can confirm their participation by registering for the
conference along with their colleagues.

Regards
Conference Mind Team