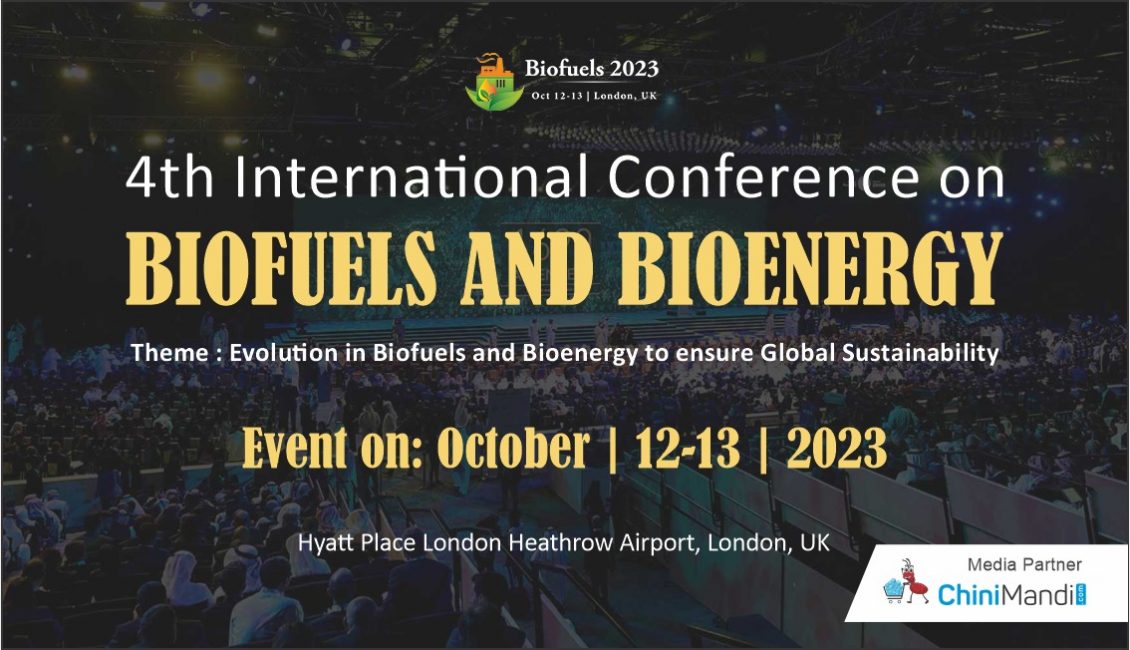 About Conference:
Biofuels 2023 Coalesce Research Group is privileged to invite you for our "4th
International Conference on Biofuels and Bioenergy" (Biofuels 2023) to be
held on October 12-13, 2023 at London, UK with the ongoing theme "Evolution in
Biofuels and Bioenergy to ensure Global Sustainability". We cordially welcome
all the eminent researchers, students and delegates to make their valuable presence
in this approach to behold the valuable scientific discussions and add to the more
extended term developments in the field of Biofuels, Bioenergy and Bio economy etc.
This Conference invites all the experts to take part and make it a wonderful platform
for acquiring knowledge and make new connections. Panel of speakers will present
their work on their current research allied with Biofuels and Bioenergy.

Why to Attend?
To communicate recent concerns and advances of your most recent researches.
For Provocative discourses by Researchers, Teachers, Ph.D's. and Young researchers.
For Organization improvement with Scholarly and Business Experts

Benefits:
Biofuels 2023 is a worldwide stage for Specialists, Academicians, Understudies and
Business experts.
Acknowledged Modified works will be distributed in our Supporting journal and
additionally in our conference proceedings.
Declaration Authorize by our Council Panel.
Handbook and participation certificate.

Target Audience:
Biofuels 2023 has stretched out worldwide effort to welcome speakers and participants
from numerous countries all over the planet, who have a chance to observe the
consequences of value research endeavors given by going to widely acclaimed
Researchers, Fuel Engineers, Chemical Engineers, Organizations and societies of
Biofuel and Bioenergy, Business delegates, CEO's and R&D Heads from Industries,
Professors and Students. Directors/Co-Directors of Research based companies across
Europe and US who are investing in Biofuels and Bioenergy
Click here for more details :- https://crgconferences.com/biofuels