Shamli: District magistrate Jasjit Kaur has asked sugar mills to ensure that they clear the pending cane dues to the sugarcane farmers before starting...
बाजार में आज मध्यम मांग देखने को मिली. आज एक्स-मिल चीनी मिल कीमतें इस प्रकार है. State S/30 M/30 Maharashtra ₹3200 to 3260 ₹3320 to 3360 Karnataka ₹3240 to 3280 ₹3370 to 3400 Uttar Pradesh ₹35220...
आज बाजारात मध्यम मागणी दिसून आली. आज एक्स-मिल साखर कारखान्याचे दर खालीलप्रमाणे आहेत. State S/30 M/30 Maharashtra ₹3200 to 3260 ₹3320 to 3360 Karnataka ₹3240 to 3280 ₹3370 to 3400 Uttar Pradesh ₹35220 to 3600 Gujarat ₹3275 to...
ગુજરાત અને રાજસ્થાનમાં મોસમી વરસાદની શરૂઆત થતાં જ દક્ષિણ પશ્ચિમ ચોમાસાએ દેશભરમાં દસ્તક આપી છે. આ માહિતી ભારતીય હવામાન વિભાગ (IMD) દ્વારા આપવામાં આવી...
China has set up a coal-based ethanol project having an annual output of 500,000 tons which has now begun trial operation in Yulin City...
शंघाई : 500,000 टन के वार्षिक उत्पादन के साथ चीन की सबसे बड़ी कोयला आधारित एथेनॉल परियोजना गुरुवार को उत्तर पश्चिमी चीन के शानक्सी...
लाहोर : पाकिस्तानमध्ये २.० मिलियन टन साखरेचा अतिरिक्त साठा आहे, असे साखर उद्योगाने स्पष्ट केले आहे. हा साखर साठा केवळ स्थानिक खप नव्हे तर...
લાહોર: ખાંડ ઉદ્યોગે ગુરુવારે જણાવ્યું હતું કે દેશમાં 2.0 મિલિયન ટનનો સરપ્લસ ખાંડનો સ્ટોક છે, જે માત્ર સ્થાનિક વપરાશ માટે જ નહીં પરંતુ નિકાસ...
Morigaon (Assam) , July 2 (ANI): The flood situation in Assam is still grim as nearly 29.70 lakh people in 30 districts have been...
उत्तर प्रदेश के रामपुर में शहजादपुर रेलवे स्टेशन के पास शुक्रवार देर शाम एक मालगाड़ी पटरी से उतर गई। घटना बीती रात करीब 10...
नवी दिल्ली : दिल्लीत पावसामुळे हवामान थंड झाले आहे. गुजरातमध्ये पाऊस सुरू असून पश्चिम बंगालमध्ये रथयात्रेदरम्यान वीज पडून नऊ जणांचा मृत्यू झाला आहे. युपीसह...
મોરીગાંવ: આસામમાં પૂરની સ્થિતિ હજુ પણ ગંભીર છે કારણ કે 30 જિલ્લાઓમાં લગભગ 29.70 લાખ લોકો પૂરથી પ્રભાવિત થયા છે. આસામ સ્ટેટ ડિઝાસ્ટર મેનેજમેન્ટ...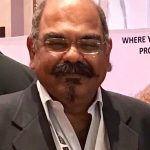 As a customer & partner looking after multiple facets of Sugar Business, ChiniMandi makes my job much easier & has helped us save time on a consistent basis. The website is a blend of clarity & simplicity! The ability to easily keep track of news, developments, market views, prices & sugar related notifications at one place has helped us to process information efficiently.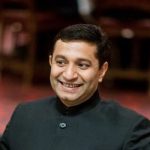 ChiniMandi.com as an organisation strives to provide accurate information with utmost speed. The team always wants to go the extra mile. Looking forward to continued growth with ChiniMandi in future!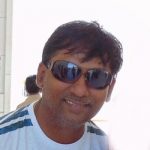 ChiniMandi is creating a legendary action by bringing up such an initiative. Their knowledge, creativity & expertise will prove to be a great asset to the industry towards enhancing efficiencies as well as achievements of their business objectives.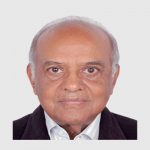 Heartiest Congratulations on the launch of the portal,the very first not only in India but internationally. I want to express my appreciation for the contribution Team ChiniMandi has made in taking technology & the sugar industry hand in hand.I am highly impressed with their creativity, quality of development & commitment towards the users.Keep growing!!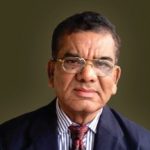 As ChiniMandi has stepped into the industry with a boom, I take the opportunity to wish them All the very Best for the wonderful initiative of bringing the entire sugar industry & all the related information at one STOP! It's indeed a revolutionary step in to the dynamics of Sugar History.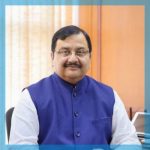 ChiniMandi is an excellent initiative to disseminate Sugar related information to Stakeholders. This goes a long way in helping everyone take much more informed decision and reduce risk. I am originally an Edible Oil man and ChiniMandi has helped me in understanding the Sugar Sector much better. I would indeed recommend ChiniMandi, there is no reason for not recommending as you are doing a wonderful job for the Sugar Industry. Keep up the good work and don't look back.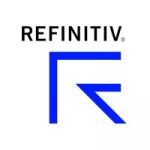 The most unique thing about ChiniMandi is it is extremely timely, transparent and consistent with communication. The data offerings have made things easy. We would definitely recommend ChiniMandi to others because the team is extremely responsive and helpful with all questions.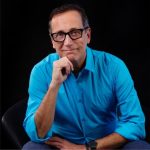 It is very important when we have a communication vehicle that clearly transmits to its readers what is happening with the sugar and ethanol market in India, Brazil and the rest of the world. At this point, ChiniMandi fulfills this important role very well.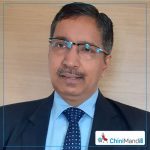 ChiniMandi has made a credible name in the short time that it has been in the market. It has filled in a long felt gap in the sugar market with its reach and width of coverage. It's young team is both responsive and responsible in its approach to the challenge of the sector by providing credible inputs to the stakeholders. We wish ChiniMandi and its team all the best in their future endeavors.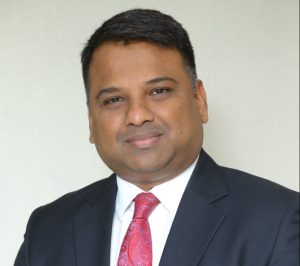 The Indian sugar industry is a key driver of rural development, aids India's economic growth, inherently inclusive by supporting over 50 million farmers, workers, entrepreneurs apart from a host of allied services and SME's across the country. As the industry is a fragmented one, it is imperative for industry stakeholders, both from business and regulatory perspectives, for a comprehensive data collation from various sources, updated consumer profile and expert views from the ground to enable greater prosperity and drive future growth of the industry. I appreciate the contribution of the Team ChiniMandi in developing this website for industry stakeholders and policy makers.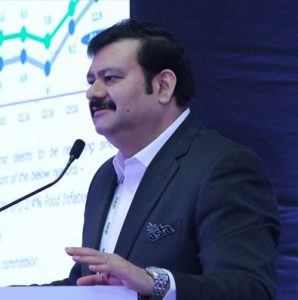 ChiniMandi connects views of decision makers to a dynamic network of information, symmetric to the sugar industry. The portal is very user-friendly and quick with information.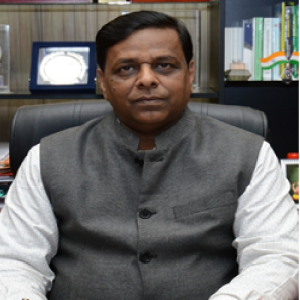 ChiniMandi is different from stereotype portals being dynamic and almost a "single window service" for all the information you need about sugar world. With a click of mouse you access happenings in Indian Sugar Industry, that too, all updated ones. I am continuously recommending it to all those concerned with sugarcane value chain. For all its exhaustiveness and versatility, it is worth.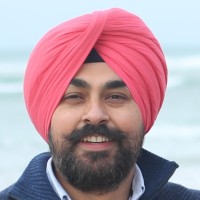 Team ChiniMandi provides readers with diverse and in depth coverage of sugar markets.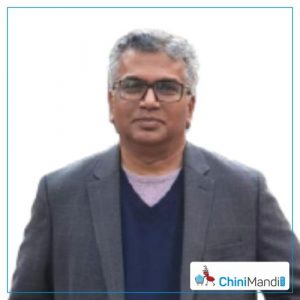 ChiniMandi is a unique portal which provides all in one services on Sugar Markets and Price affective policies of the Government that will be helpful for the participants of the sugarmarkets ecosystem. I couldnt see any such diversified service of any of the agricultural or processed commodities in India. ChiniMandi the ultimate destination as far as the Indian sugar market is concerned.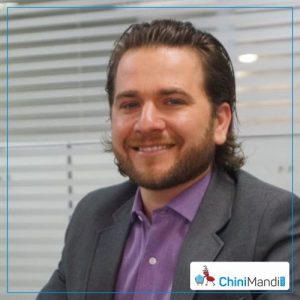 ChiniMandi is a must-to-read portal for being well informed on the sugar industry, especially if you need to find good and quality data and information about the Asian market.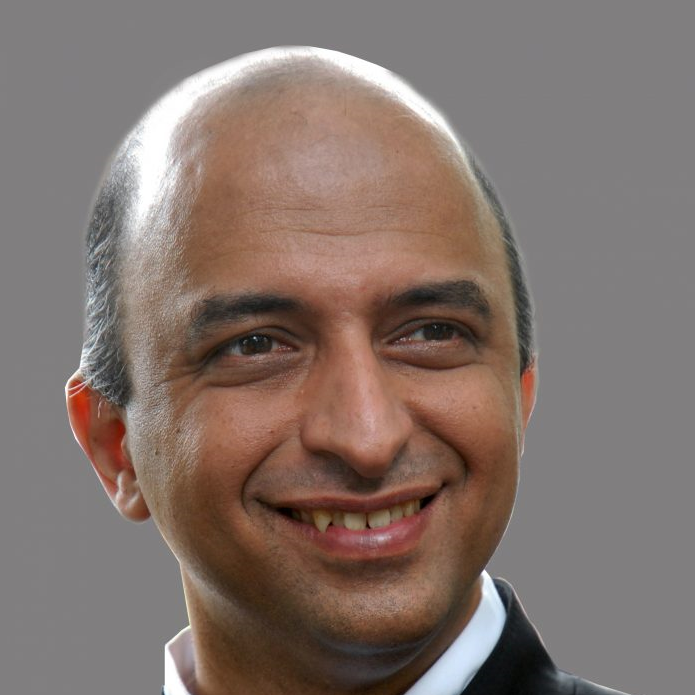 ChiniMandi is a one-stop destination for most things related to the sugar industry. The website has established its leadership position by covering everything from news, in-depth analysis, government policy, analysis and industry insights. I recommend ChiniMandi to everyone who wants information related to the Sugar Industry.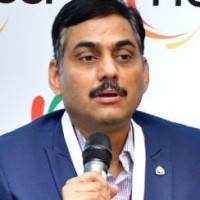 ChiniMandi provides a platform to Producers, Processors, Procurers and Practitioners to learn, share, enhance knowledge, information and skill on a regular basis. After visiting website of ChiniMandi there is seldom any need to visit and other business site. As a learner, practitioner and professional I would like to recommend ChiniMandi to all stakeholders related to sugar sector.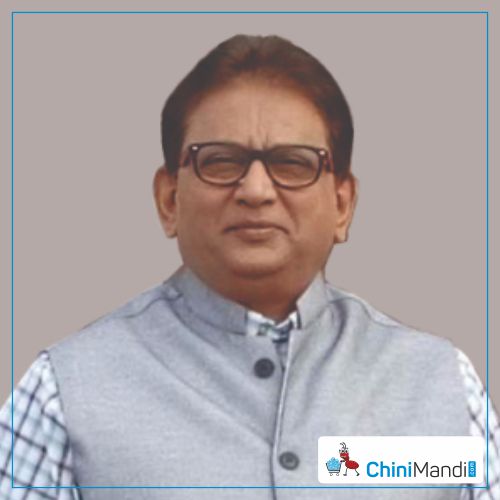 ChiniMandi is attracting the attention of all the important stakeholders in the Sugar Industry for its sustained pursuit of knowledge driven news regarding the sugar and by-products trade and commerce as well as policy issues through its Info Portal. This is indeed commendable and Team ChiniMandi deserves a big "Kudos" for its contribution to serve the industry in better and innovative way. May you continue to deliver your best.
❮
❯