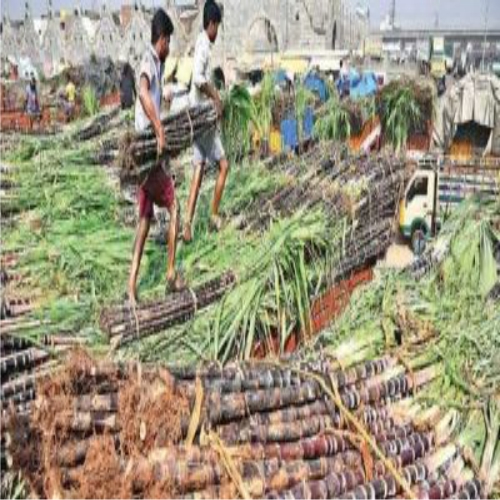 Meerut: Sugarcane farmers hold the key to electoral success or failure of any political party in Uttar Pradesh. In this Lok Sabha election, they can give a jolt to parties as they are not happy due to mounting cane arrears. Crushing season coming to an end and sugarcane farmers are still waiting for their cane to be crushed. However, the sugarcane officials have assured them that no mill would be closed till crushing of all sugarcane.
Usually, cane crushing ends at the first week of March, but in the last two years crushing continued till May end due to excess crop production. This year also the same situation persists.
Sugarcane Division has appointed nodal officers to survey the sugarcane fields and submit daily report.
As per the survey conducted in the Meerut division, around 1.50 crore quintal sugarcane crop awaits crushing. Cane from Malakpur, Daurala, Simbhawali and Mawana mill area is pending. Some mills may continue crushing till the first week of May.
Harpal Singh, Deputy Sugar Commissioner from Meerut Range, has appealed farmers not to be panic and assured them that mills would continue till the crushing of all sugarcane gets complete.