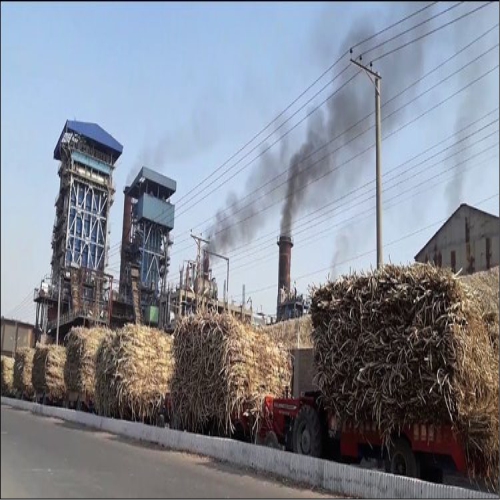 To Listen to this News click on the button below the image
Kolhapur: 18 sugar mills from Kolhapur district are likely to face action for failing to pay FRP (Fair And Remunerative Prices) to sugarcane farmers despite receiving repeated notices and reminders. The commissioner office is expected to take action after Lok Sabha election.
According to media reports, the sugar commissionerate can seize the sugar stock of mills failing to pay farmers' dues and auction them in the market.
As per the Sugarcane Control Act, the rule mandates that FRP amount should be deposited to the farmers' bank accounts within 14 days after the sugarcane harvest is handed over to the factory owners, but millers in the district failed to do so. They are citing their inability to pay farmers the actual FRP due to the falling price of sugar and excessive sugar production. Following which they opted 80:20 formula and paid 80 per cent as a first installment and remained to pay 20 per cent.
Shekhar Gaikwad, sugar commissioner, issued a series of instructions and notices to millers to pay the pending bills of farmers, but except for four mills, no one paid attention to these notices. He had instructed mills to pay pending arrears by March 30, but it is yet to clear.
The sugar mills in the state owe around Rs 5000 crore to the cane farmers, and millers are under pressure to clear the dues.