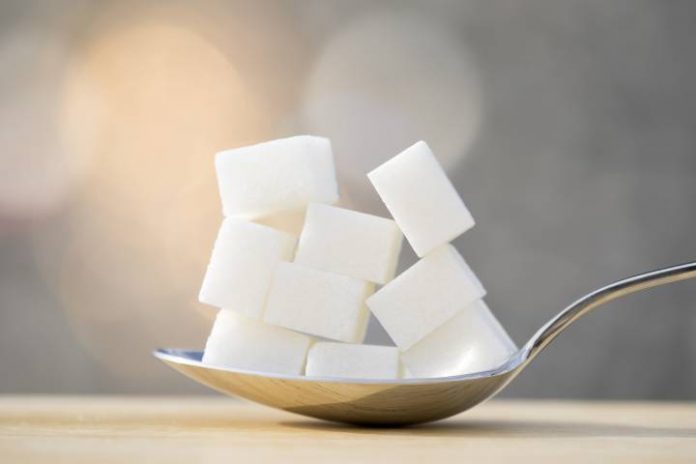 How successful will the Narendra Modi government's recent package for cane farmers be, in helping clear payment dues to them by sugar mills, is open to question. What's clear right now, though, is that it is neither mills nor farmers, but sugar traders who are laughing their way to the bank.
Consider this: till May 19, ex-factory prices of S-30, the most-commonly traded grade of sugar in Maharashtra, averaged as low as Rs 2,515 per quintal. But precisely around that time, the sugar trade was abuzz with talk of the Union Cabinet "considering" four proposals, as part of a package to expedite payment of cane price arrears worth over Rs 22,000 crore to farmers during the current 2017-18 crushing season (October-September).
The proposals included the creation of a 30 lakh tonnes (lt) buffer stock, imposition of a minimum ex-factory price, restoration of the earlier system of monthly mill-wise sugar sale quotas, and higher rates for ethanol procured by oil marketing companies under the 10% blending-with-petrol programme. The stories of the "likely package", interestingly, came after a meeting that the former Union Agriculture Minister, Sharad Pawar, had with top officials at the Prime Minister's Office on May 15. The said proposals were reportedly discussed in that meeting the very day when counting for the Karnataka Assembly elections also took place.
But as the news of an impending Cabinet decision gained currency — Union Food Minister Ram Vilas Paswan himself confirmed the proposal to build a 30-lt sugar buffer on May 31 — prices also began firming up. By the month-end, average ex-factory rates in Maharashtra had climbed to Rs 2,750 per quintal.
On June 6, the day the Union Cabinet approved the package — which included the 30 lt buffer stock (to be held in mill godowns, but with the government bearing the interest, insurance and storage expenses), fixing of a minimum ex-factory price of Rs 29 per kg, and bringing back monthly sale quotas — the S-30 rates touched Rs 2,900 per quintal. They have since risen even further to Rs 3,175 per quintal (see chart).
The above increase of about Rs 660 per quintal in just over three weeks — in Uttar Pradesh (UP), factories that had sold at Rs 2,500-2,520 are now realising Rs 3,300-3,350 per quintal — has, however, benefited neither mills nor farmers.
The reason: The government's decision to fix artificially low sale quotas for mills, which has created a scarcity in the market and pushed up prices. But the high prices are of little use, as mills cannot sell more than the quotas allocated to them. Doing so will attract penal provisions under the Essential Commodities Act.
On June 7, just a day after the Cabinet decision, the department of food & public distribution fixed the maximum quantity of sugar that mills could sell in the domestic market during June at 21.01 lt. "By the time this was notified, many mills had already sold a lot of sugar and even exhausted a significant part of their quotas for the whole month. Today, you have a peculiar situation where prices have gone up and mills have sugar in their godowns, and yet they cannot sell," an industry source noted.
According to him, the ones really making a killing now are traders, who had stocked up when rates were as low as Rs 2,400-2,450 per quintal in Maharashtra. "They are benefiting hugely. Mills, on the other hand, can do nothing, except watch prices going up. And if they cannot sell sugar, it is not possible to pay farmers either," he added.
A UP miller also questioned the manner in which the sale quota for June was distributed among individual factories. Out of the total 21.01 lt, as much as 8.14 lt has been allotted to mills in Maharashtra, followed by UP (6.25 lt), Karnataka (2.62 lt), Gujarat (0.87 lt), Punjab (0.53 lt), Bihar (0.50 lt), Haryana (0.47 lt), Andhra Pradesh and Madhya Pradesh (0.41 lt each), Tamil Nadu (0.36 lt) and Uttarakhand (0.30 lt).
"It's not clear how Maharashtra has been given a higher quota, when we (UP) are producing 120 lt this season, as against their 107.08 lt. Also, while Maharashtra mills have to only pay the Centre's FRP (fair and remunerative price) for cane, we are obliged to give the UP government's much higher SAP (state advised price). Our payment arrears, too, are more (at Rs 12,601.48 crore versus Maharashtra's Rs 1,768.29 crore, as on end-May). So, we should have got a bigger sale quota," the miller argued.
The industry source quoted earlier was also cynical regarding the sustainability of the current sugar prices. "Artificially restricting sales through quotas cannot take care of the underlying surplus due to the total availability at 360 lt — from 320 lt production in 2017-18 and 40 lt opening stocks — far exceeding estimated domestic consumption of 250 lt. Even the 30 lt buffer stock created out of the surplus will eventually have to be released into the market," he noted.
Farmer leader and Member of Parliament from Maharashtra's Hatkanangle Lok Sabha constituency, Raju Shetti, alleged that the Centre's sugarcane package has only enriched traders. "The market is now with them. If there are sale quotas for mills, why shouldn't these apply for traders as well? In any case, how does high sugar prices help, if mills cannot sell at these rates?," he asked.
The convenor of the Rashtriya Kisan Mazdoor Sangathan, V M Singh, said that the much-touted Rs 7,000-crore package for sugarcane growers was actually worth no more than Rs 1,175 crore. "The so-called package includes Rs 4,440 crore of bank loans to mills for expanding their ethanol production capacities and Rs 1,500 crore as incentive for 20 lt of sugar exports. The first is subject to mills actually availing the loan facility (on which the Centre will provide interest subvention of Rs 1,332 crore over five years), and the second is conditional on mills exporting, which is not possible when global sugar prices are currently Rs 22-24/kg, compared to domestic ex-factory realisations of Rs 32-33," he stated.
Singh claimed that the only substantial element in the package was the 30 lt buffer, on which the carrying cost of Rs 1,175 crore would be borne by the Centre. But even this money will provide additional liquidity of only Rs 2 crore per mill, as against their average cane dues of Rs 50 crore. Many mills in UP owe farmers more than Rs 200 crore each.