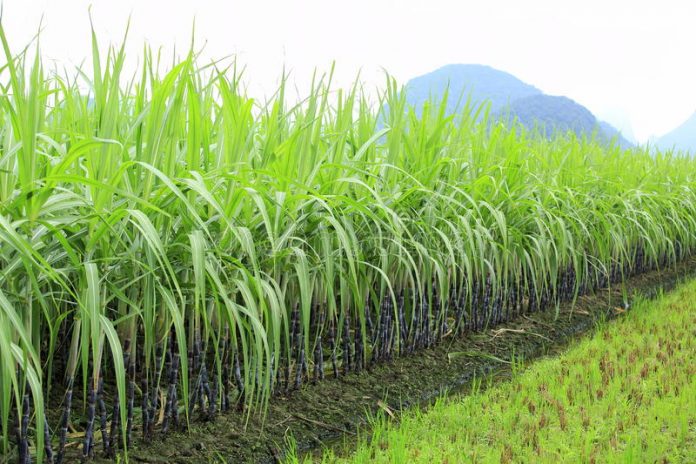 Image Credits: dreamstime.com
The Cabinet Committee on Economic Affairs (CCEA) on Wednesday decided to offer a subsidy of Rs 5.5 per quintal to cane farmers this marketing year through September — at a potential cost of Rs 1,540 crore — to help mills clear cane arrears that have already reached around Rs 20,000 crore following a plunge in sugar prices. Both the Cabinet and the CCEA also cleared a raft of other proposals, ranging from upgrading three airports and an extension of a key umbrella scheme for the farm sector to an ordinance to speed up commercial dispute resolution.
However, the new subsidy for cane farmers remains grossly inadequate to bridge a gap of Rs 63 per quintal between the fair and remunerative price (FRP) fixed by the Centre and the rate mills will need to pay farmers based on the revenue-sharing formula of the Rangarajan panel, according to the sugar industry's letter to the food secretary last month. The panel had in 2012 suggested that farmers be paid 75% of mills' realisations from sugar for cane supplies, or 70% of sales proceeds from sugar and other cane by-products like bagasse, molasses and press mud.
The production subsidy to cane farmers (akin to that of Rs 4.50 per quintal offered in 2015-16), instead of a direct export subsidy to mills, is designed to remain compatible with the provisions of the World Trade Organisation, which discourages trade-distorting dole-outs. "The subsidy will be released directly to farmers' accounts," law and electronics and IT minister Ravi Shankar Prasad told reporters after the Cabinet meeting.
The subsidy is based on the recommendation of an informal ministerial panel that met last Monday. A proposal to upgrade and expand integrated terminals at the Chennai, Guwahati and Lucknow airports, at a total estimated cost of Rs 5,082 crore, has been approved. An ordinance to facilitate the establishment of more courts to settle commercial disputes faster was also cleared by the Cabinet. It has been sent to the President for assent, Prasad said.
The CCEA approved the extension of Green Revolution Krishonnati Yojana, which comprises 11 key schemes in the farm sector until 2019-20 with a central government outlay of Rs 33,270 crore, beyond its deadline of 2017-18. The key schemes within this umbrella scheme are Mission for Integrated Development of Horticulture with a central outlay of Rs 7,533 crore; National Food Security Mission (Rs 6,893 crore); National Mission for Sustainable Agriculture (Rs 3,981 crore); and Submission on Agriculture Extension (Rs 2,961 crore).
To improve the social security initiatives for senior citizens, the Cabinet decided to double the investment limit to Rs 15 lakh per family under the the Pradhan Mantri Vaya Vandan Yojana. "It will enable up to Rs 10,000 pension per month for senior citizens," according to an official release.
The Cabinet also cleared a proposal to continue the Pradhan Mantri Swasthya Suraksha Yojana beyond 12th Five Year Plan, until 2019-20. The financial outlay for this purpose is Rs 14,832 crore. Under this scheme, new AIIMS campuses are set up and government medical colleges are upgraded.
The CCEA decided to restructure the current Multi-sectoral Development Programme (MsDP) and rename it to Pradhan Mantri Jan Vikas Karyakram (PMJVK). The scheme will continue until 2019-20, with a total outlay of Rs 3,972 crore. The restructured programme would provide better socio-economic infrastructure facilities to minority communities, particularly in the field of education, health and skill development. Earlier only those clusters of villages that had at least 50% minority population were taken. Now the population criterion has been lowered to 25%. Also, while the existing MsDP covers 196 district of the country, the PMJVK will cover 308 districts.
Indian Sugar Mills Association director general Abinash Verma hailed the cane subsidy decision but highlighted the need to take more such measures to fix the problem. This is because the subsidy will reduce only "a small part of the losses that the sugar mills are incurring due to a massive fall in the ex-mill sugar price even when the FRP has been increased by 11% in the current season".
Last Monday, an informal ministerial panel had come out with certain options, such as the production-linked subsidy, an imposition of a sugar cess and reducing the goods and services tax on ethanol, to help sugar mills clear dues to farmers in times of a record harvest. Sugar output had touched a record 30 million tonnes by April 15 in the current season, worsening a glut.