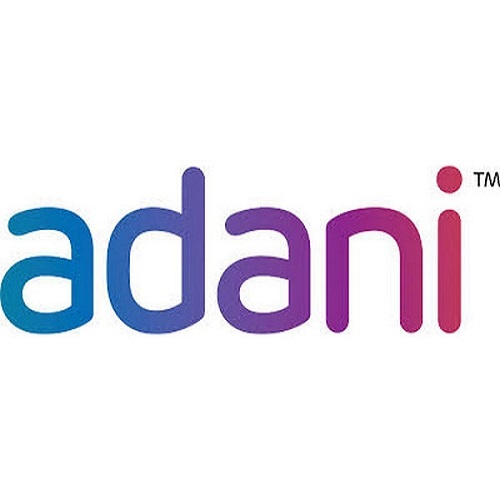 Mumbai (Maharashtra) [India] January 30 (ANI): Flagship firm of the Adani Group — Adani Enterprises — and Adani Ports on Monday recovered against the last closing on Friday amid a fresh rebuttal of the US-based Hindenburg to the Indian conglomerate.
However, other group firms such as Adani Transmission, Adani Green and Adani Total Gas, among others, were trading in negative territory during morning trade.
Shares of Adani Enterprises opened with gains as it went up Rs 140 or 5.10 per cent to Rs 2,902.25 a piece at 10.30 in the morning against its previous closing on Friday. The firm had lost more than 15.20 per cent during last week.
Adani Port's shares surged Rs 22 or 3.70 per cent to Rs 616.05 apiece at 10.30 in the morning as the market opened with the burden of Friday's loss. On Friday, Sensex closed the week's session at 59,330.90 points, down 874.16 points or 1.45 per cent, whereas Nifty closed at 17,604.35 points, down 287.60 points or 1.61 per cent.
Hindenburg report, which came out with a scathing report against the conglomerate on January 24, dragged down the values of their shares on Wednesday and Friday.
Hindenburg Research today said, "The Adani Group has attempted to conflate its meteoric rise and the wealth of its Chairman, Gautam Adani, with the success of India itself,"
The US-based short seller had come out with this letter on Monday hours after the Indian conglomerate in its rebuttal said that allegations of stock manipulation levelled by the US-based short-seller amounted to a "calculated attack on India."
The response comes in the wake of an extensive 413-page report released by Adani Group that dismissed all allegations against it and termed the Hindenburg report as an "attack on India and its independent institutions".
Another group firm, Adani Green, also suffered losses this morning as its shares went down 16 per cent to Rs 1,247.70 apiece against its previous closing on Friday. In a span of five days, its shares went down 37.92 per cent to Rs 1,233 apiece this morning.
Adani Total Gas' shares went down 20 per cent or Rs 585 to Rs 2,342.40 apiece in morning trade on Monday while the domestic market recovered after facing severe volatility in the beginning. Shares of Adani Transmission declined 20 per cent or Rs 402.80 to Rs 1,611.40 apiece against its previous closing on Friday. In a span of five days, it had gone down 41.42 per cent as the Hindenburg Research came out last week.
Explaining last week's loss in equities, a market expert, Sunil Shah, said, "Markets opened in the negative territory today and Sensex was down by 500 points. But as on the expected lines, it recovered 300 points as we speak right now. On Friday, the markets had deep cuts, the reason was not due to weak fundamentals or corporates."
On the Hindenburg report, he said, "There was this analyst company which came out with a damaging report on one of the leading companies of the country. That sent a panic trigger among the minds of the investors, and they were jittery and nervous. That is why we saw there was selling across the board."
Continuing on this thread, the market expert said, "During the weekend, we saw some response from the particular Indian group against the report. Now, there is some sanity coming back to the market in the morning. Going forward, the markets will not react to niche issues but on strong underlying fundamentals of the corporates and the country."
On the upheavals in the market last week, Sunil Shah also added, "The market fall is partly due to news making rounds in the media that the government might tweak the long-term capital gain tax structure. Nothing is official and everything is speculative. That also made investors nervous during last week." (ANI)