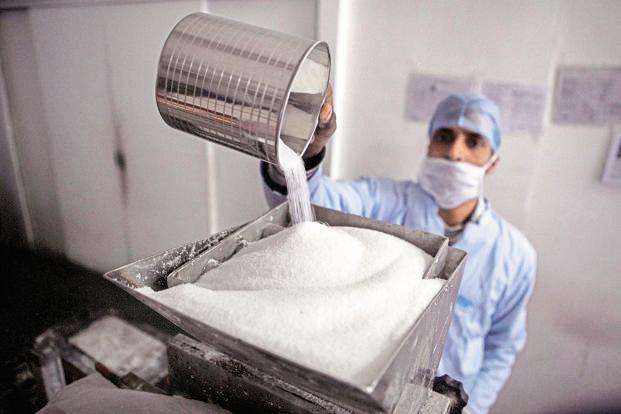 Mumbai: The Adani Group may acquire the sugar business of Shree Renuka Sugars Ltd, India's largest sugar manufacturer, from Wilmar Sugar Holdings, a senior company executive told Mint.
At present, Wilmar Sugar, which is a subsidiary of Singapore-based agribusiness group Wilmar International, owns a 39% stake in Shree Renuka.
While the parent company is launching an open offer to help Wilmar Sugar get a controlling stake in Shree Renuka, it is parallelly holding talks with Adani Wilmar, a 50:50 joint venture between the two groups, to market Shree Renuka's Madhur brand, the executive said. He added that Wilmar seeks to leverage Adani's distribution network and marketing expertise.
Renuka had been reeling under debt on account of falling domestic sugar prices, and the company's aggressive expansion plans for South America.
Wilmar had recently raised its stake in the firm to help bring down Renuka's debt to Rs2,364 crore.
After the Competition Commission of India (CCI) approved the acquisition of a strategic stake in Renuka, Wilmar has decided to launch the open offer on 4 June. It will close on 15 June.
Adani Wilmar, which was launched in 1999, markets its products, including edible oil, rice, pulses and soya chunks, under the Fortune brand.
"We (Renuka Sugars) have synergies with Adani Wilmar and I continue to be on their board. Fortune is available across the country. We are in serious talks with Adani Wilmar (for scaling up the distribution of Madhur). It will be done at an arm's length," said Atul Chaturvedi, chief executive of Adani Agri Logistics and Adani Agrifresh, and a member on the Shree Renuka board. He is expected to take over as the executive chairman of Shree Renuka Sugars after the open offer is completed.
On whether the Adani Group is keen on acquiring Shree Renuka Sugars, Chaturvedi said: "Sugar is something which is missing from the product portfolio of Adani Wilmar. There is rice, edible oil, besan, pulses, and soya nuggets, among others. Why not add some sugar in the basket. If it makes sense, why not?" He added that as partners, Adani group will have first right of refusal.
To bring Renuka back in the green, Wilmar will focus on ramping up the ethanol production capacity at the firm. The current annual production capacity stands at 140 million litres.
"We cannot change the cyclical nature of the sugar industry. In a year of surplus sugar production, the best hedge available with us is to go the ethanol way. We are looking at investing serious money and jacking up capacity," said Chaturvedi.
He said goods and services tax (GST) on bioethanol may be lowered from the existing 18%, and this will encourage oil marketing companies to blend more.
The firm will also continue to look for buyers for its sugar mills in Brazil. For the January-March quarter of 2018-19, the firm posted net loss of Rs426 crore, against net loss of Rs117 crore in the corresponding quarter of last year.