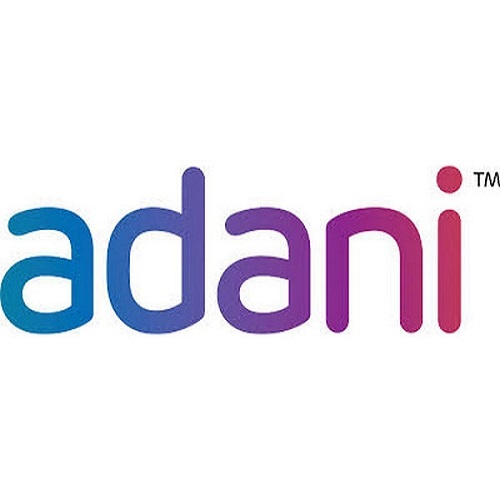 Godda (Jharkhand) [India], April 9 (ANI): Adani Power Limited (APL), which is a part of the Adani Group, informed on Sunday about the start of its first 800 MW ultra-super-critical thermal power generation unit at Godda district in Jharkhand, and has also started supplying Bangladesh with 748 MW of power.
The APL stated in a release, "The electricity supplied from Godda will significantly improve the situation in the neighbouring country as it will replace expensive power generated from liquid fuel, bringing down the average cost of power purchased".
The CEO of Adani Power Limited, SB Khyalia, said in a release, that the Godda Power Plant is a "strategic asset" in India-Bangladesh's long-standing relationship.
"It will ease the power supply in Bangladesh, making its industries and ecosystem more competitive. It is going to be the most efficient and environment-friendly thermal power plant installed in India and the entire South-East region and also one of the best in class in the world. It is the first power plant in the country, which has started its operations from Day One with 100% Flue Gas Desulphurization (FGD), SCR and Zero Water Discharge," the release added.
Adani Power further stated in the release that, in November 2017, Bangladesh Power Development Board (BPDB) executed a long-term Power Purchase Agreement (PPA) with APL's wholly-owned subsidiary Adani Power Jharkhand Limited (APJL) to procure 1,496 MW net capacity power from 2X800 MW ultra-supercritical power project at Godda.
"India's largest power producer in the private sector is expected to commission its second 800 MW unit soon," the release stated.
According to the release, Bangladesh has one of the largest liquid fuel-based power generation plants in the Indian sub-continent region. The installed capacity of heavy fuel oil (HFO)-based plants is about 6,329 MW and high-speed diesel (HSD)-based plants is about 1,290 MW, totalling to over 7,600 MW.
As per BPDB's annual report for the financial year 2021-22, the total tariff of HFO-based plants is around BDT 22.10/kWh (USC 21/KWh) and the total tariff of HSD-based power plants is around BDT 154.11/kWh (USC 149/KWh), which is far higher than the tariff of Godda Power Plant (Energy cost estimated to be around 9 cents/KWh). Though at present, Bangladesh has long-term PPA ties with three other imported coal-based generators, the total tariff of Godda TPP is competitive compared to peers, the release further stated.
Notably, APL's announcement on the Bombay Stock Exchange on Friday, read, "This is to inform that Unit 1 of 800 MW capacity of the 2×800 MW ultra-supercritical power project of Adani Power (Jharkhand) Limited (APJL), situated in Godda district in Jharkhand, has achieved commercial operations. APJL, a wholly-owned subsidiary of Adani Power Limited, will supply power under a 25-year Power Purchase Agreement (PPA) for a corresponding net capacity of 748 MW from Unit 1 to the Bangladesh Power Development Board. Pursuant to the above, APJL has started processing its claims under the PPA with effect from April 6, 2023".
APL stated in the release, that despite "several challenges", including unprecedented waves of COVID-19, APJL had successfully synchronised the first unit with the power grid of Bangladesh on 29 November 2022 through a dedicated transmission line from Godda to Bangladesh in the presence of representatives from the government of Bangladesh.
Subsequently, the requisite transmission evacuation system on the Bangladesh side was commissioned in March 2023.
Accordingly, APJL again synchronised the unit 1 on 20 March 2023. The Reliability Run Test, including Commercial Operation Tests, was completed on 5 April 2023 in the presence of competent authority from BPDB and Power Grid Corporation of Bangladesh (PGCB) officials, the release added.
"The Godda Power Plant comprises two units of the latest technology available in the world, which is 'Ultra Super Critical Technology' with latest techniques for controlling emissions and consumption of coal and water. The Flue Gas Desulphurization (FGD) and Selective Catalytic Reduction (SCR) have been installed in the plant to minimise the emission and meet the latest environment norms of the ministry of environment, forest and climate change (MoEF). This plant is going to be one its kind in India and in Bangladesh, operating on the latest environment emission norms," the APL further stated in the release. (ANI)