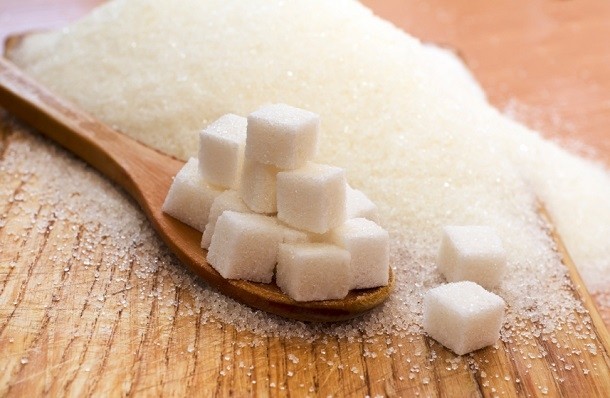 After a rebound, sugar prices have again started declining, due to the persisting supply glut.
The ex-factory price of the S-variety has dropped 6.5 per cent in less than two weeks, to trade currently at Rs 2,925. At the Navi Mumbai (Vashi) wholesale market, the benchmark
M-30 variety hit its lowest level this month on Wednesday at Rs 3,300 a quintal. The spot price is down two per cent after a recent peak of Rs 3,365 a quintal last Wednesday, after the central government offered an Rs 80-billion package to address the sector's liquidity problem.
With the average cost of production around Rs 3,600 a quintal, mills say their losses will widen. "Falling prices are extremely bad for the industry, making it difficult to clear cane payment arrears to farmers," said Ajit Shriram, joint managing director, DCM Shriram.
Prices have slumped in global markets, too. On the benchmark Nybot (New York Board of Trade) market, sugar futures for delivery in July were at US cents 12.23 per pound (455g) on Wednesday, from a recent peak of 12.75 cents per lb.
"The package offered by the government has helped. But, the issue of supply glut still remains. In the international markets, however, sentiment in the industry has changed dramatically over the past few days. Following the (US-China) trade war, orders for commodities like soybean import into China have shifted to South American countries like Brazil and Argentina. Thus, the freight market has changed and this has caused lower transport of sugar out of Brazil. We hope sugar prices will stabilise, with the limited scope of fall from the current level," said Atul Chaturvedi, chairman, Shree Renuka Sugars.
India's sugar production for the current season ending September is estimated at 31.5 million tonnes (mt), up 50 per cent from the previous season's 20.3 mt. With bumper cane output, sugar production is forecast at a record 32 mt for the 2018-19 season (starting October 1), against estimated annual consumption of 25 mt. Total cane payment arrears in the country are estimated at Rs 220 billion.