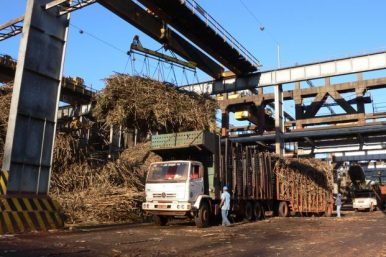 ChiniMandi Kolhapur: Since the start of the crushing of SS 2018-19, farmers spread in Western Maharashtra, have been striving through agitations for better payment holding a demand of increasing Rs.200. Millers had, however, expressed their inability to accede to their demands and decided to suspend their crushing operations.
In today's meeting held in Kolhapur, Sugar millers and Farmer unions have mutually come to a point to give a start to the season. Millers have agreed to give a one-time amount FRP to farmers during the crushing season this year. Sugar factories will be provided with sugarcane by tomorrow (Sunday) and sugar factories will begin the crushing from Monday, informed former MLA Prakash Awade.

Mr.Awade elucidated that rates of sugar of sugar have diminished sharply due to which has caused a difficult situation for millers to accept the demands to pay Rs.200 extra on FRP amount. Meanwhile, the millers have mutually agreed to give a one-time payment to cane growers. Awade also assured the farmer unions that if the rates of sugar are increased in future the FRP will be reconsidered and will be given a rise. MLA Hassan Mushrif,  MLA Satish Patil, Sanjay Mandlik, Former MLA PN Patil and other representatives of sugar factories were present during the meeting.