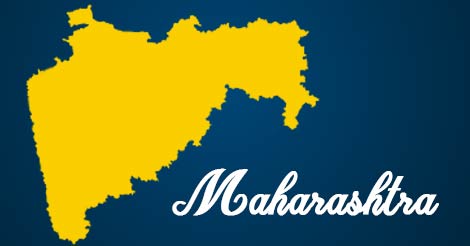 The Maharashtra government is aspiring to make the state the first trillion-dollar economy by 2025, five years early, by investing in infrastructure, agriculture and services and by leveraging foreign investments in various sectors, Chief Minister Devendra Fadnavis has said.
Maharashtra's economy at present is USD 400 billion and at the current growth rate it is destined to become trillion-dollar economy by 2030, he said asserting that he wants to achieve that milestone five years early.
"We want (Maharashtra) to become a trillion-dollar economy by 2025," Fadnavis told a Washington audience here at an event organised jointly by India Initiative of the Georgetown University and the Center for Strategic and International Studies (CSIS).
Fadnavis gave a detailed presentation of the achievements of the state government in the last nearly four years, including efforts to achieve the goal of a drought-free state, massive investment in the infrastructure sector, including transportation and marching ahead in the new technology sector like artificial intelligence.
"We are trying to grab those opportunities," he said.
Ahead of the assembly elections in 2019, Fadnavis said he would come out with a new vision document for the state. The promises made in the last vision document are in implementation phase and most of them are likely to be completed in the next few years, he said.
In recognition of his remarkable accomplishments, the India Initiative of the Georgetown University presented Fadnavis with its inaugural Outstanding Leadership In Development at the Sub-National Level to Fadnavis, which he dedicated to the people of Maharashtra.
"I dedicate this award to the people of Maharashtra who put all their faith in me and my party and gave me this opportunity to govern the second largest state of India, which is also powerhouse of India," Fadnavis said.
In his remarks, Fadnavis said in just three years, 11,000 villages of the state have been made drought-proof. The goal is to increase the number of such villages to 16,000 by end of this year.
"The result is, those villages which required water supply by tankers for six months in a year are now tanker free," he said adding that as a result, the entire economy is changing.
The chief minister also spoke on Mumbai infra projects, Nagpur-Mumbai Maharashtra Samruddhi corridor, which will create logistics and Agro processing hubs in 24 districts and many other initiatives like war room for coordinating all the projects.
"Our key to growth is infrastructure-led development," he said, who yesterday visited the World Bank headquarters here to meet its CEO, Kristalina Georgieva. In their meeting, the World bank assured the chief Minister of more support for rural solar grid and drought mitigation.
During the meeting, he sought assistance for MMR Multimodal Transport Corridor and Rural Livelihood Project to provide sustainable livelihood enhancements in 10,000 villages of Maharashtra.
Fadnavis also met the Co-Chairs of the India Caucus – George Holding and Tulsi Gabbard — in the US Congress.
Earlier, the US-India Strategic Partnership Forum (USISPF) kicked off the chief minister's roadshow with US investors at a roundtable in New York City, and hosted him the next day at an event with member companies in Washington.
During the road shows, the chief minister reiterated his goals to make Maharashtra the first trillion-dollar economy across India. "We have focused on building infrastructure, which has subsequently opened up lot of opportunities for international investors in the state," he said.
With an emphasis on further development of Mumbai and other townships, Fadnavis said his government has supported private-public partnerships to promote this growth. He insisted that his state's objective of job growth, along with economic development, will be fulfilled through investments across sectors.
USISPF president Mukesh Aghi said Maharashtra is growing at a rapid pace and the state is the first choice for many of the US companies that manufacture in India.