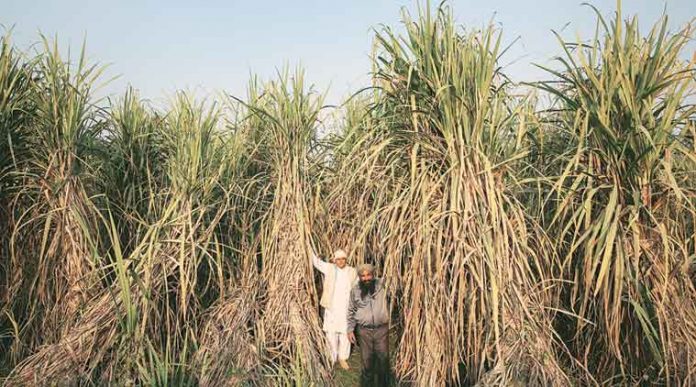 Prime Minister Narendra Modi is addressing a Kisan Kalyan Rally in Shahjahanpur district of Uttar Pradesh today. The rally in Roza area is PM Modi's fifth public address in Uttar Pradesh in three weeks, indicating the importance of the state – which has 80 Lok Sabha seats – in BJP's calculations ahead of the 2019 general elections. Most of the farmers who have turned up to listen to PM Modi are sugarcane farmers. The farmers have been demanding better prices for their crop. PM Modi assured them that they will be given the best facilities.
Here are the highlights of PM Modi's address in Uttar Pradesh's Shahjahanpur:
The BJP in the centre will ensure respect for all farmers. This is the reason why for the families of sugarcane farmers, many decisions have been made.
You will get all the profit for the sugarcane you grow.
A minimum price has been fixed for sugar so that there is no scam.
We are resolving to break obstacles that the previous government had placed.
We decided to deposit money directly to the bank accounts of farmers. Earlier, this was given to sugar mills, but we said no.
Today, farmers don't have to worry about urea. They don't have to suffer lathis; they don't have to go to the market to buy urea. Earlier, urea was illegally diverted to factories. This has stopped now.
In Shahjahanpur, there is a huge fertiliser factory. From here, urea goes throughout the country.
In four years, look at how much progress has been made. Before us, only 40 crore litres of ethanol was made. After our government's decisions, 160 crore litres of ethanol will be refined.
Farmers have the power to make gold from soil if they get water.
When we electrified villages, it was very strange to see how some parties started holding meetings and speaking against us. They said "gaon main gayi, ghar main nahin gayi." I want to ask, if electricity has not reached village homes for 70 years, are the previous governments not responsible? Did Modi come and uproot electricity poles and remove electricity meters?
The people believe me, but some political parties say they don't believe us. Yesterday, in parliament, I kept on asking them, please tell me the reason for this no-confidence. But they could not give one satisfactory explanation. I kept on explaining to them that you cannot disrespect the people's mandate.