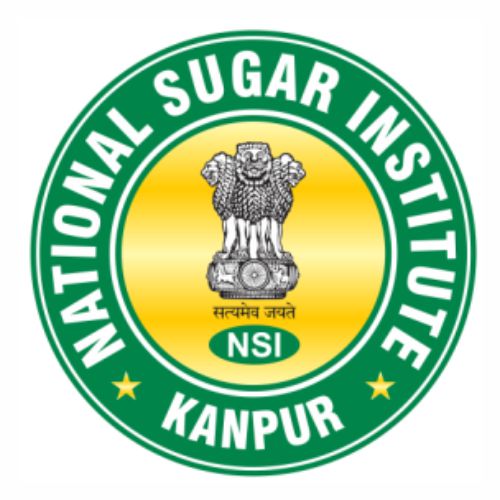 Asian Sugar Conference 2020 was organized by National Sugar Institute, Kanpur today i.e. on 8th October 2020. Inaugurating the conference, Shri Sudhanshu Pandey, Secretary (Food & Public Distribution), Government of India, called upon Indian Sugar Industry to look forward towards export of sugar to many sugar deficient Asian countries viz. Indonesia, Malaysia and Sri Lanka etc. We in India are continuing with the surplus sugar production from last couple of years and during the next sugar season (2020-21) also the country may see sugar production to the extent of +30 MMT which is much higher than the domestic requirement. Thus, sugar export and production of ethanol by sacrificing sugar is important for the economic sustainability of the Indian Sugar Industry.
Shri Subodh Kumar Singh, Joint Secretary (Sugar & Administration), Government of India while discussing the demand-supply scenario in major sugar producing countries emphasized upon production of bio-products and bio-energy from the sugar factories. He called upon the sugar industry to take advantage of growing speciality sugar market besides adopting consumer friendly packaging so as to provide safe food to the consumers. In his address, Prof. Narendra Mohan, Director, National Sugar Institute, Kanpur stressed upon need for safe supply chain management from farm to consumer keeping in view the Covid outbreak. He emphasized upon adoption of "Good Manufacturing Practices (GMP)" and "Hazard Analysis & Critical Control Points (HACCP)" in sugar factories to ensure quality control. The sugar consumption faces challenges due to covid outbreak, growing consumer preference for sugar substitutes and sugar tax imposed by various countries to curb sugar consumption, he said.
Presenting an overview of Thailand Sugar Industry, Dr. Wirat Vanichsriratna informed that although Thailand is a major sugar exporter in the world market, but its sugarcane crop has been severely affected by drought and hence sugar production has came down by around 40% during the sugar season 2019-20. He also presented model been adopted by sugar factories in Thailand to produce flavoured sugar syrup, bio-degradable plastic, lactic acid and low GI sugar, all being value added items. On ethanol front also, we are having flexi distilleries producing ethanol from molasses, cassava and cane juice, he added. Ms. Elhem Berenjian from Iran while discussing the sugar scenario in Middle East Asia discussed about export potential to various countries viz. Iran, Iraq, Turkey, Yemen and Egypt which are sugar deficient. Inspite of the fact that the market of sugar substitutes is growing @ 6.7% (CAGR) and imposition of sugar tax by United Arab Emirates, there is growing demand for flavoured, brown and liquid sugars, she added.
Mr. S. Pobi, Wilmar International Ltd., Indonesia in his presentation narrated challenges before the Indonesian Sugar Industry. We are lacking in farm and factory productivities and can learn a lot from India which will help in improving the sugar scenario and reducing dependency on imports. Mr. A P Keerthipala, Ex- Director, Sugarcane Breeding Institute, Sri Lanka presented details of master plan to expand sugar industry in Sri Lanka and also to improve productivity by introducing newer sugarcane varieties. We can partner with India and other Asian countries in taking the industry forward, he said.
Presentation about Indian and global sugar scenario was also made by Mr. Abinash Verma, Director General, Indian Sugar Mills Association. We are learning by experience and look forward towards production of more ethanol so as to balance sugar demand-supply situation in the country. Dr. Ashutosh Bajpai, Prof. Sugar Technology, National Sugar Institute stressed upon need for tapping the un-explored potential of by-product utilization and converting the existing Double Sulphitation Process of white sugar production by other well established processes in which use of sulphur in processing is eliminated. By eliminating sulphur, better quality white sugar at lower cost can be produced. It will also help in reducing corrosion of machinery structures and lowering environmental pollution, he further said.
More than 400 delegates from Sri Lanka, Nepal, Kenya, Iran, Thailand, Nigeria, Uganda and Indonesia participated in the Webinar.
To Listen to this News click on the play button.