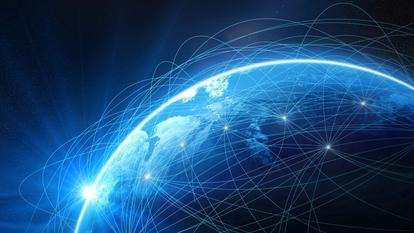 Asian stocks open modestly higher Monday as earnings seasons rolls on. The yuan held on to its gains after a surprise move by the central bank to make it more expensive to bet against the currency triggered a rally in China's currency.
Equity benchmarks edged higher in Japan, Australia and South Korea, while futures signaled a higher open for Hong Kong ahead of results from regional heavyweights HSBC Holdings Plc and Softbank Group Corp.

The Singapore-traded SGX Nifty, an early indicator of NSE Nifty 50 Index's performance in India, traded 0.3 percent higher at 11,427.50 as of 7:15 am.
U.S. Market Check
U.S. stocks closed higher Friday as positive earnings surprises lifted shares, with three-fourth of the S&P 500 companies that reported results on Friday morning beating analysts' estimates.
The yield on 10-year Treasuries declined three basis points to 2.95 percent.
Europe Market Check
European equities inched higher following sharp losses in the week, aided by a rally in banking shares after Royal Bank of Scotland Group announced plans to resume payouts.
Asian Cues
The Topix index rose 0.1 percent.
Australia's S&P/ASX 200 advanced 0.5 percent.
South Korea's Kospi index added 0.3 percent.
Futures on Hong Kong's Hang Seng Index rose 0.7 percent.
FTSE China A50 futures climbed 0.8 percent.
S&P 500 Index futures were little changed.
Commodity Cues
West Texas Intermediate crude was at $68.58 a barrel, up 0.1 percent.
Brent crude traded 0.1 percent higher at $73.26 a barrel.
Gold traded at $1,214.15 an ounce.
LME copper futures fell 0.7 percent to $6,163.50 a metric ton.
Shanghai Exchange
Steel traded higher for second day; up 0.5 percent.
Aluminium traded higher for second day; up 0.1 percent.
Zinc traded higher for two days in a row; up 0.8 percent.
Copper traded higher; up 0.6 percent.
Rubber snapped four-day losing streak; up 0.8 percent.