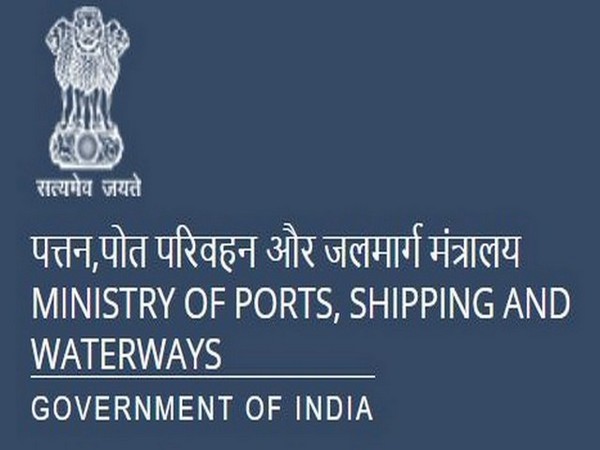 Tamil Nadu [India], September 27 (ANI): In an achievement, the VO Chidambaranar Port Authority in Tamil Nadu successfully received the first-ever shipment of Green Ammonia on September 23.
The port handled three ISO containers, each carrying Green Ammonia, weighing a total of 37.4 tons, which arrived from Damietta Port, Egypt. This environmentally friendly milestone is a significant step towards sustainable industrial practices, read the Ministry of Ports, Shipping and Waterways press release.
Traditionally, Grey Ammonia has been the standard choice for soda ash production. However, in a forward-looking Go Green initiative, M/s. Tuticorin Alkali Chemical and Fertilizers Ltd (TFL) opted to import Green Ammonia for the production of Green soda ash, initially on a trial basis.
TFL plans to import 2000 metric tons of Green Ammonia this year, provided a sufficient supply of Green Ammonia is available.
On September 24, the V.O. Chidambaranar Port set a new record by handling a remarkable 2,01,204 metric tons of cargo in a single day, surpassing its previous single-day record of 2,00,642 metric tons on August 26, 2023, read the press release.
The major cargo categories contributing to this achievement included Containers (1,03,528 tons), Thermal coal (35,018 tons), industrial coal (27,233 tons), Limestone (12,868 tons), Sulphuric acid (10,930 tons), and Other commodities (11,627 tons).
Bimal Kumar Jha, Chairman (i/c) of the V.O. Chidambaranar Port Authority, expressed his pride in the port's Green Port initiatives. He also commended the efforts of port business partners and stakeholders who are actively promoting the use of eco-friendly products to reduce the carbon footprint, read the press release.
Chairman Jha extended congratulations to TFL for their pioneering green initiative and wished them success in their future endeavours.
This historic import of Green Ammonia signifies a significant stride towards environmental sustainability in the industrial sector. It exemplifies the commitment of both industries and ports to adopting greener practices and reducing their impact on the environment. (ANI)