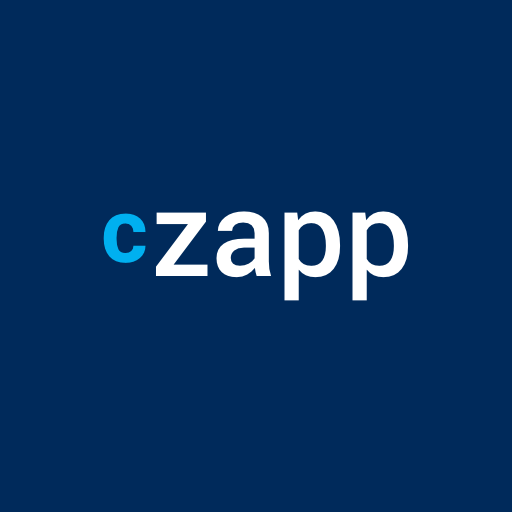 Insight Focus
Raw sugar prices are facing a downward trend. Speculators are in a more neutral position. Speculators are becoming more cautious due to mixed signals from various markets.
In the world of commodities trading, speculators play a crucial role in shaping market dynamics. However, the current month has witnessed a noticeable reduction in their activity. Speculators have trimmed to a neutral net position in raw sugar of around +100k lots.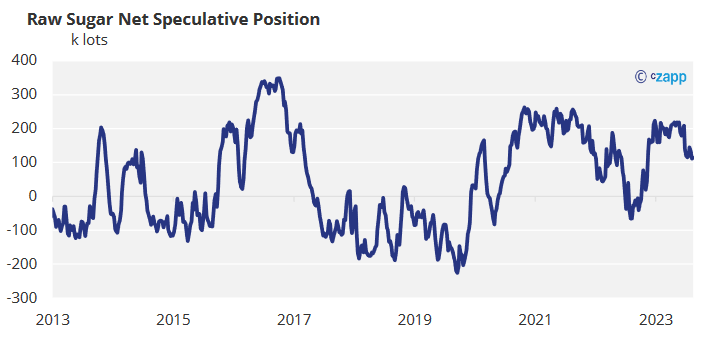 Why hold back from expressing a view?
The commodity sector rallied strongly from the middle of 2020 until the middle of 2022, driven by the recovery from covid lockdowns, pent-up demand, supply chain problems and the Russian invasion of Ukraine. Since this time, many commodity markets have been sideways at best. Speculative longs have become stale. Stale positions tend to be trimmed. You can see this in markets like gasoline, which has trended sideways for months.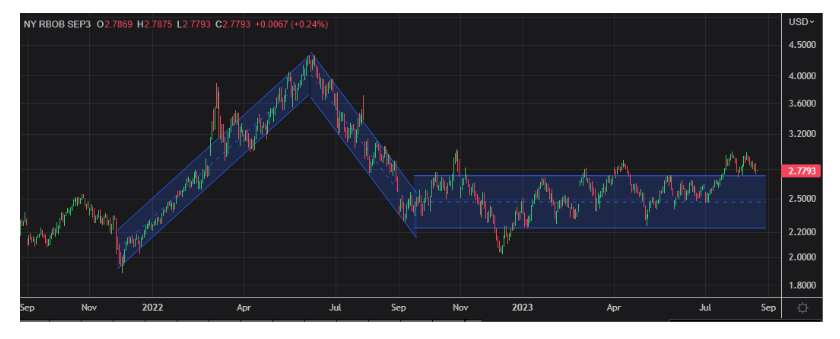 This is true for sugar. Earlier in 2023 the market was hit by renewed price optimism as traders worried about the effects of El Nino on Asian cane crops. Prices rallied to high above 26c in May, but have since failed to carry this momentum and slipped lower. Speculators have trimmed their longs as a result. They now need a new story to re-engage with the market.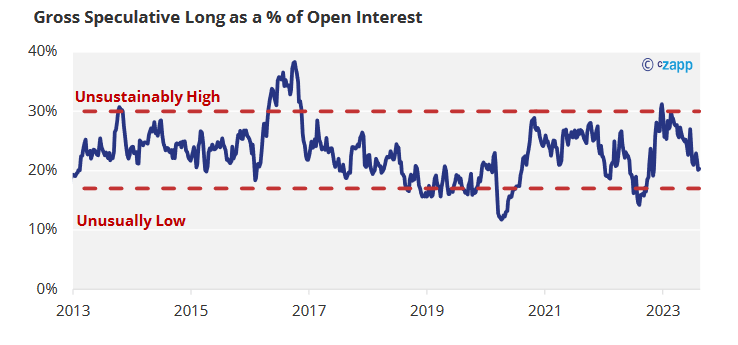 The market's order flow is also well-balanced, which is unusual. This means that there's little stress in the futures today which the speculators can benefit from. Buyers are largely well-covered for 2023 and those that are not have the luxury of stocks to fall back on. Producers are well-hedged with little to no margin stress on those hedges. Futures prices are trading close to the 50-day moving average, showing how orderly the last few weeks of trading have been.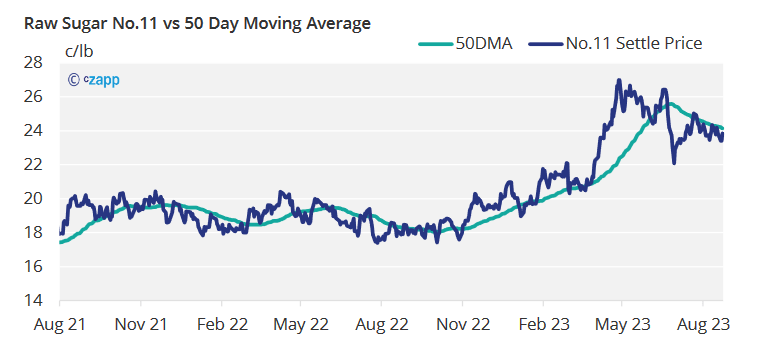 A final factor is the strength in interest rates, bond yields and the US Dollar. These have a tightening effect on market liquidity, meaning they tend to be negative for commodity prices. US bond yields are at 15-year highs. The US Dollar has held at levels last seen 20 years ago for months now. this means it's not a terribly constructive environment for new speculative longs in sugar. At least, not without a really compelling story.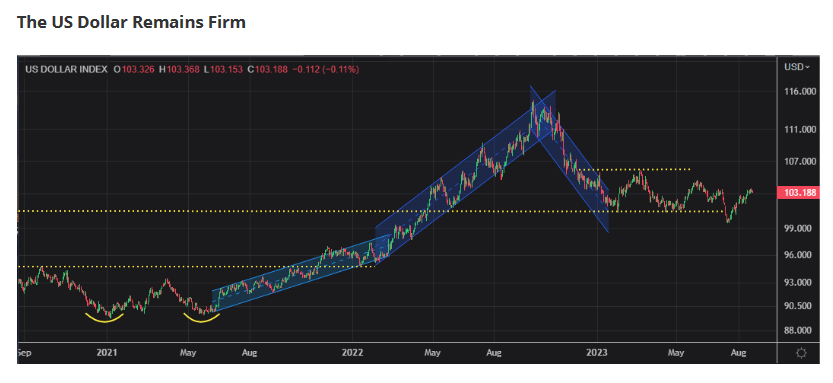 Might this week's reports that India is about to ban sugar exports in 2024 be the opening line of that next story…?
For more articles, insight and price information on all things related related to food and beverages visit Czapp.