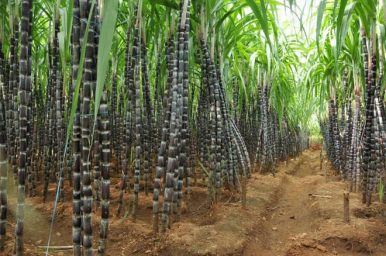 ChiniMandi, Aurangabad: Around 1 lakh 39 thousands 276 hectares of sugarcane was planted for current sugar season in Aurangabad. According to it 1 crore Qtl. of sugar production was expected but due to an unexpected betrayal of rainfall, the sugar production is likely to go down by 30 LMT.
Last year the monsoon season was good which gave better results. Weather department had also predicted this year's monsoon to be good, considering all of these aspects farmers planted cane in huge amount before the rainy season.

Last year Aurangabad had produced 85 lakh Qtl. of sugar. According to a source, this year because of no rainfall, the weight of cane is also not filling up, the cane production behind every hectare is reaching up to only 15 to 20 percent and not more than that.