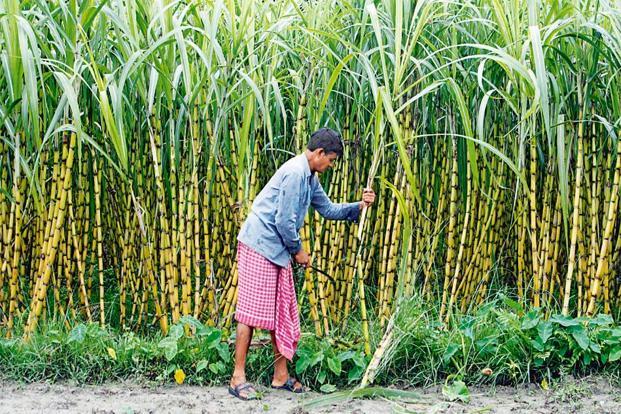 Bengaluru: The average yield of sugarcane, one of the biggest commercial crops in Karnataka, has come down from a high of about 101 tonnes per hectare in 2009-10 to 73 tonnes per hectare in 2016-17, largely because of continuous irrigation, indiscriminate use of fertilizers and the practice of ratoon or stubble cropping.
Experts say continuous irrigation for prolonged periods with the same crop leads to soil depletion and advocate multiple crop cycles to keep soil health intact.
The decline in average yield in sugarcane, whose producers form one of the most politically influential groups in Karnataka, has added to the growing agrarian crisis in the state and fuelled demands for farm loan waivers every few years.
The newly-formed coalition government in Karnataka headed by chief minister H.D. Kumaraswamy has assured that it will waive farm loans to the tune of around Rs53,000 crore for all farmers or almost 25% of the more than Rs2 trillion budget presented by his predecessor, Siddaramaiah, in February.
The assurance has seen agricultural groups push the government to also make the farmer entirely "debt-free", covering all loans—a proposition that comes with a bill of more than Rs1.15 trillion, including all agriculture-related loans.
Sugarcane farmers are also pushing the government to ensure release of pending payments from sugar industries and mills to the community and announce a farm loan waiver.
"We ask farmers to do crop rotation but they almost never follow this. They also continue to let the same crop grow for several years. This reduces the yield as well as its quality," according to the official cited above.
Karnataka has the second-highest number of arid regions in the country. It has seen 13 droughts in the last 17 years and the shortage of water is probably the only perennial feature. It is also the third biggest state in sugarcane cultivation and sugar production, with 16% of the country's sugar being produced by the state.
However, payments from sugar mills pending to farmers stand at Rs230.56 crore in 2016-17, government data shows.