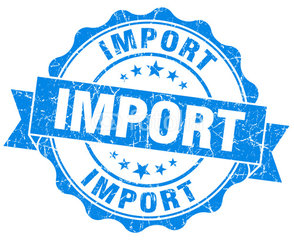 ChiniMandi New Delhi: Few months back industry body ISMA asked the government to seek preferential duty structure from Bangladesh and Sri Lanka for Indian sugar, which was expected to be in surplus on account of higher output estimates for the 2018-19 marketing year. While Bangladesh levied import duty of USD 150 per tonne on sugar, Sri Lanka imposes USD 100. According to ISMA reports, the two neighboring countries import about 25-30 lakh tonnes of sweetener annually.
To channelize the sugar glut ISMA requested the government to seek preferential import duty from Bangladesh and Sri Lanka for Indian sugar.
Yesterday, the commerce ministry agreed to withdraw the 40 percent duty on sugar imports from India, much to the ire of the local refiners. Until now, Bangladesh has kept sugar out of the South Asian Free Trade Agreement mainly to protect the local industry. The decision for duty withdrawal was taken at a meeting between Commerce Minister Tofail Ahmed and Indian Food and Public Distribution Secretary Ravi Kant at Ahmed's secretariat office in Dhaka. Removal of 40% Duty on Sugar Imports From India will assist to reduce a growing stockpile by escalating exports.