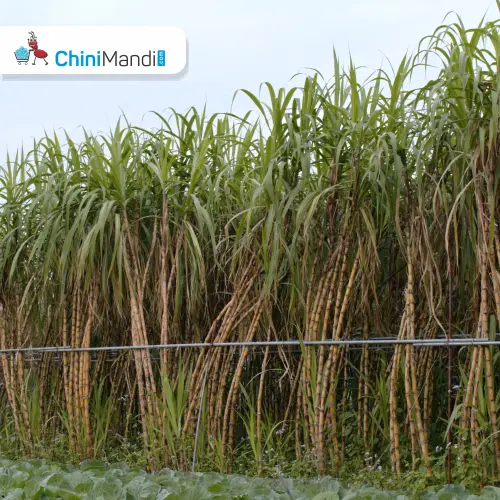 Dhampur (Bijnor): Heavy rains and floods have caused damage to the sugarcane crop in district, said officials, reported Amar Ujala.
The rains and floods have destroyed about 3,000 hectares of sugarcane crop, resulting in losses of sugarcane, according to the Dhampur Sugar Mill official.
The most severely affected areas are Habibwala and Sherakot zones, where sugarcane crop has been devastated in large scale. Other regions, including Nihalpur, Morana, and Chandpur, have incurred losses ranging from 20 to 25 percent.
As per news report published in Amar Ujala, Deputy General Manager of Dhampur Sugar Mill, Omveer Singh, explained that this year's heavy rainfall in August and September has wreaked havoc on the sugarcane crop. Just two days ago, there was 128 mm of rainfall in September. The rain that occurred in August was insufficient, and rainfall continued in September. According to surveys, in more than 50 villages within the sugar mill area, the sugarcane crop spanning approximately three thousand hectares has been severely affected, resulting in a loss of sugarcane.
Now, the remaining sugarcane crop is also threatened by the red rot disease, which has been exacerbated by the excessive rain. This disease is spreading in the fields and destroying entire crops. Farmers and mill officials are working together to combat the disease.