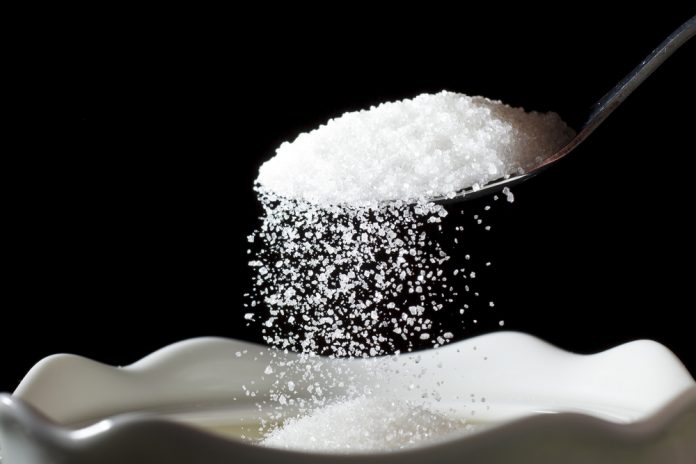 Focusing just on sugarcane cultivation & keeping other crops thirsty is wrong and deliberately overlooking other options.
Sugar industry and sugarcane producing farmers are facing trouble now. The high price for sugar fixed by Commission for Agricultural Costs and Prices and state governments has resulted in excess production of sugar (31.5 million tonne) for year 2017-18. With the available stock of 4 million tonne sugar and low demand for sugar in domestic market resulted in falling prices of sugar. Uttar Pradesh government has fixed price of Rs 325 per quintal for sugarcane which has resulted into rise in production cost to Rs 37 per kg. And millers get Rs 28 per kg for sugar in market. If one looks for international market as an option, the price of sugar is Rs 25 per kg. This has completely affected the calculations in sugar sector. The millers are unable to pay farmers their due which has crossed Rs 20,000 crore.
Taking a review of demand and supply of sugar from last five years, we find that supply is always high as compared with demand with exception of the year 2016-17. The drought like situation in earlier two years caused falling production in that year. Thus the sugar was in demand in 2017 that balanced the equation. But excess production in 2017-18 has affected the sector. The question is why do farmers turn to sugarcane cultivation?
The reason behind farmers attracting towards the cane cultivation is the higher price for cane compared with other crops fixed by Commission for Agricultural Costs and Prices. For example for 2017-18 crushing season CACP fixed sugarcane rate 152% of production cost. For year 2016-17, it was 158% CACP fixes FRP and not MSP for sugarcane hence sugarcane cannot be purchased below fixed price. Thus sugarcane crop is suitable for those interested in politics and allied activities. This is the best crop that gives good returns to farmers. If we check the details of FRP of sugar, in 2005-06 it was 118% of production cost. This indicates that CACP is also favours sugarcane crop.
States like Uttar Pradesh fix prices above FRP for sugarcane. After getting sufficient water facility, farmer shifts to sugarcane cultivation. For one hector sugarcane cultivation 33,000 cubic meter water is required. For this 43,000 cubic meter water is released for cannel. In same amount of water Jowar, Bajari, cereals and other crops can be grown over 8.5 hector area. But to motivate farmers to take these crops, government must assure fixed benefit from these crops. However our leaders do not aim to make our country self-sufficient in oil seeds and cereals production. Hence government has not planned any programme to divert farmers to these sectors. This has resulted in farmers shifting to cane cultivation. Today we do not have warehouses to store sugar stock. One more point, in Bihar 822 litres of water is used for producing one kg sugar and in Maharashtra 2234 litres water is used. Once this issue comes to light, the water scare state like Maharashtra should not take cane cultivation and the mills should migrate to Uttar Pradesh and Bihar. Because there is no reason to produce sugar using 2.77 times water. Similarly diverting water used for sugarcane to other crops will increase production of other crops and will benefit farmers. This will also take one step forward towards food security. Today we spend maximum money to import oilseeds, followed by fuel. If we succeed in stopping the import, we would control the current deficit and strengthen economy.
Considering all these points, for the betterment of country's economy, CACP should stop favoring sugarcane producing farmers and must favour oilseeds and cereals producing farmers. If this happens the area under cane cultivation will be reduced and the balance of demand and supply of sugar will be maintained.
But this will take four to five years. To tackle the present situation government should grant permission to produce ethanol from sugarcane. If 35 to 40% sugarcane is used for ethanol production,the problem of excess sugar will be sorted out. This will also address the problem of import of crude oil and save foreign exchange.
It is totally wrong for water a scarce country like India to cultivate water-intensive sugarcane keeping other crops thirsty. Sugar can be produced from beet. Today we can produce sugar from beet in existing factories. Considering the water scarcity in Maharashtra and India we should say goodbye to sugarcane cultivation. Now we have excess sugar stock. Taking benefit of this we should work to stop cane cultivation.