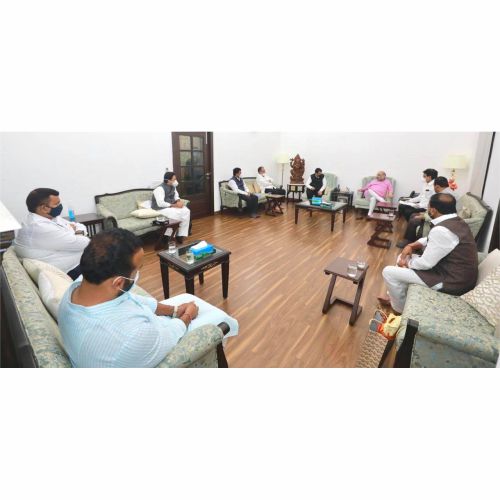 In a meeting held in Delhi today with Union Home Minister Amit Shah, senior BJP Leader Devendra Fadnavis along with his party colleagues put forth various issues the Indian sugar industry is facing and demanded a relief package for the sugar industry. Addressing the media he said, "We placed various demands like MSP, restructuring of loans, soft loans for the sugar industry, on which Hon Home Minister Amit assured a positive consideration. We are also meeting Hon Union Ministers Narendra Singh Tomar and Ram Vilas Paswan to submit a detailed memorandum on issues pertaining to sugar industry and various other issues of the farmers."
"Union Home Minister Shri Amit Shahaji has assured to consider these demands positively." He added.
BJP leaders Harshvardhan Patilj, Ranjit Singh Naik Nimbalkar, Vinay Kore, Dhananjay Mahadik, Jayakumar Gore, Prithviraj Deshmukh etc. were also present at the meeting.
 To Listen to this News click on the play button.