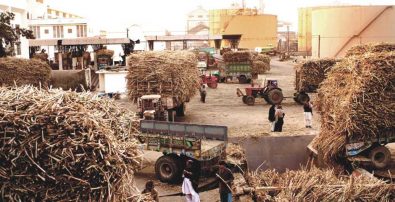 Deoband (Saharanpur), Apr 8 (UNI): The opposition Mahagathbandhan in Uttar Pradesh comprising Samajwadi Party (SP), Bahujan Samaj Party (BSP) and Rashtriya Lok Dal (RLD) hit out at BJP on Sunday claiming that a new government would be formed at the Centre after Lok Sabha elections.
SP president Akhilesh Yadav announced that a new government with a new Prime Minister is in offing after the elections.
Countering BJP's claim on development in Uttar Pradesh during the past two years, Akhilesh claimed that BJP was just taking the credit of the works done by the previous BSP and SP governments. "In past two years the UP BJP government did nothing but took credit of the works started by the previous governments whether it is in power sector, roads, metro rails, health, and sugarcane industry," he claimed.
"People of the country will teach BJP a lesson while Congress would also not get any support to form the government," he said.
Mr.Yadav said the BJP government has failed in all the fields with demonetization and GST have broken the backbone of the poor and the trader.
He also appealed to the voters not to support the Congress in the fight against the BJP as they too are equally responsible for poverty and backwardness of the country.