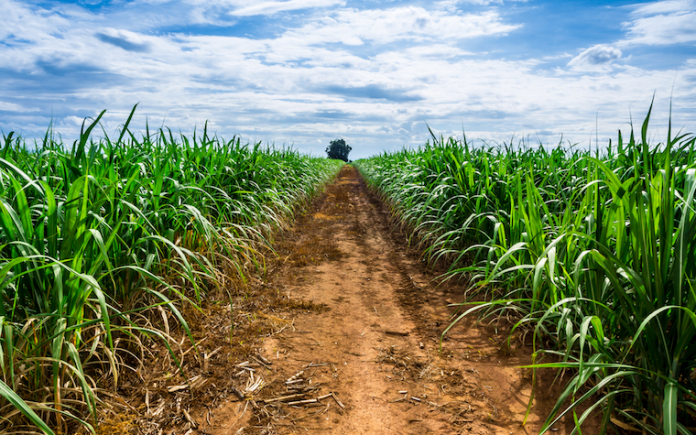 SAO PAULO (Reuters) – Sugar market players in Brazil are diverging widely about the size of the 2018-19 cane crop in the center-south, the world's largest sugar producing region, as erratic weather makes it difficult to assess the season's likely final tally.
The outlook for the center-south crop has been one of the hot topics in the global sugar market after recent harvest downward revisions due to below-average rains in key areas such as Sao Paulo state.
While some market participants believe the crop could fall further, others see a tendency for recovery mainly in cane fields outside of Sao Paulo that could prevent further cuts to the overall center-south volume.
Estimates for cane crush vary as much as 32 million tonnes from the highest to the smallest view (see table below).
"We had a dryer-than-normal weather in Sao Paulo in recent months, indeed. But it was about normal in Mato Grosso do Sul and Minas Gerais, for example, so it is hard to guess (the final crop size)," Rui Chammas, chief executive of Biosev, the Brazilian sugar unit controlled by commodities trader Louis Dreyfus, told Reuters.
Copersucar, which sells sugar and ethanol for 35 center-south associated mills, projected this week the region's cane output at 555 million tonnes, the lowest estimate so far, adding it could do another evaluation later this month.
Paraná state, which is expected to produce 37 million tonnes of cane, has also had better weather recently. "We had good rains last week, they will improve the conditions for cane to be harvested later in the crop," Miguel Rubens Tranin, the head of local industry group Alcopar, told Reuters.
Fabio Meneghin, chief analyst for sugar and ethanol at Agroconsult, says the consultancy is maintaining its number at 570 million tonnes for now. "We know that there were losses, but seems that some projections were a bit drastic," he said.
It is unclear if other regions could make up for losses in Sao Paulo.
"The situation in some areas, as in northern Sao Paulo, is critical. I don't remember seeing such a prolonged dry weather," Vitor Campanelli, a large cane farmer and supplier to French group Tereos in Brazil, said.
Thomson Reuters Eikon's Agriculture Weather Dashboard shows no rains for most of Sao Paulo state through July 7.