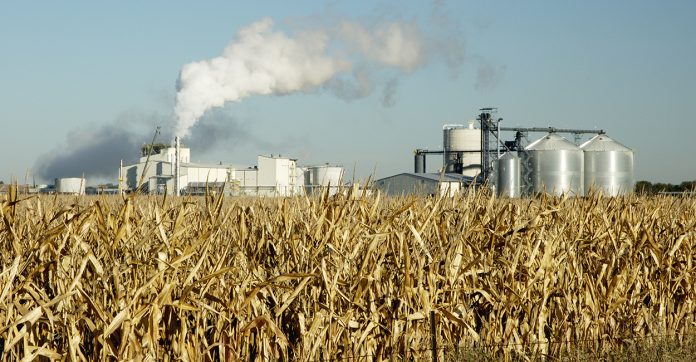 Image Credits: Daily Signal
Brazil's biggest sugar and ethanol trader Copersucar expects 2018/19 ethanol output from the center-south cane crop to grow by 5.4% to 27.5 billion litres, despite a smaller regional crop versus last season.

Copersucar, which trades sugar and ethanol from more than 30 affiliated mills, forecast the new center-south cane crush at 585 million mt, down 10 million mt from the current crop which officially ends on March 31.
Brazilian mills had started to shift their production away from sugar and towards ethanol late last year when ethanol margins improved beyond those offered by the sweetener.
A new pricing policy by the state-run oil company Petrobras, which has seen gasoline prices hit record levels, has contributed to better margins for ethanol producers.
The biofuel competes against gasoline at filling stations in Brazil.
Brazil also imposed a 20% import tariff on all ethanol exceeding 150 million liters per quarter in September, with the country importing a record 2.5 billion liters of the biofuel in 2017, a three-fold increase on the year before.
Imports have fallen off since the tariff was introduced.
Sugar prices have hit new lows internationally as well and the global glut in the sweetener is expected to last another season, according to local analyst Datagro, prompting mills to favour ethanol.
The analyst also raised its forecast for the center-south's ethanol output next season by 1% to 26.7 billion liters, up from last month's estimate of 26.3 billion liters.
US ethanol producers, alerted by the rocketing domestic prices, had targetted the country as a potential destination for US ethanol.