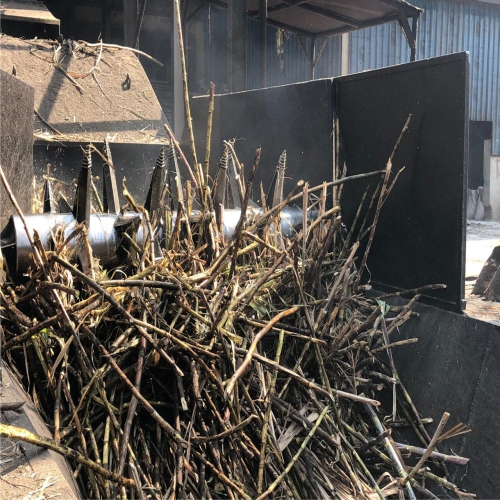 To Listen To This News Click On A Button Below To The Image.
Sugarcane mills located in Brazil's centre-south region crushed 563.59 million metric tonnes of cane from the start of the 2018/19 season in April 2018 until Feb. 16, 2019, according to sugarcane industry association UNICA, reports Sugaronline.
The volume of sugarcane crushed in the period is 3.56% lower than the total cane processed at the same time in the previous cycle.
In the first half of February, mills in the centre-south crushed 279,910 tonnes of cane. Only four sugarcane processing units and eight corn mills continue to operate in the centre-south during the off-season.
The total area of planted sugarcane in 2018 was 993,000 hectares, down 3.6% from 2017, according to a survey by the Cane Technology Centre (CTC) considering 500 mills.
The pace of cane fields renewal coupled with suitable climatic conditions for the development of the sugarcane in the off-season will be important to determine the total supply of sugarcane available for the 2019/20 harvest, according to Antonio de Padua Rodrigues, director at UNICA.
Sugar production in the centre-south has reached 26.36 million tonnes of sugarcane so far this season, down 26.45% from the same time last year.
Ethanol output increased 19.48%, to 30.35 billion litres (9.14 billion litres of anhydrous and 21.21 billion litres of hydrous). Corn ethanol production reached 652.25 million litres, up 52.88% from the same time in 2017/18.
Ethanol sales remained strong during the first half of February, when mills in the centre-south sold 1.32 billion litres of ethanol, up 31.19% from the same time in 2018. Hydrous ethanol sales in the Brazilian domestic market totaled 926.85 million litres, up 50.76% year-on-year.
"Hydrous ethanol is still the most advantageous (fuel) option for consumers in many markets, creating conditions for sales to continue at an intense pace," said Rodrigues.
Ethanol sales by mills in the centre-south totaled 27.02 billion litres from April 2018 to Feb 16, 2019, up 16.93% year-on-year.
Download Our ChiniMandi News App :  http://bit.ly/ChiniMandiApp