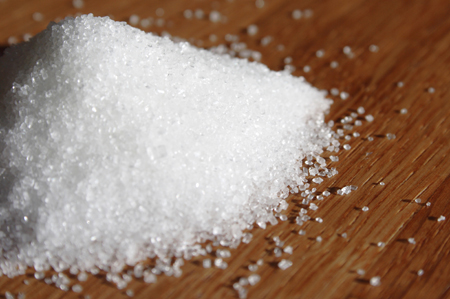 May 17, 2018—The sugar and alcohol industries have made Brazil an example of a clean energy producer since the 1970s, and also a major developer of advanced technologies. Now, radio frequency identification and the Internet of Things (IoT) concept are contributing to sugarcane fields, to further increase the competitiveness of these segments.
During the current sugarcane harvest, the Usina São Martinho plant—a unit of São Martinho S/A, one of the largest sugarcane industry groups in Brazil—will begin to implement an advanced technological infrastructure, which includes IoT applications.
The infrastructure base is a private mobile broadband network, optimized for rural and remote areas, providing broad connectivity in the field. This technology was developed by CPqD with the support of BNDES and the participation of São Martinho and Trópico. It is part of the AgroTIC project, which focuses on increasing the efficiency of sugar and ethanol production.
In general, the localization, movement and control processes of agricultural production typically rely on manual or semiautomatic procedures, usually performed with spreadsheets or printed forms, and with analysis dependent on the expertise of experienced industry experts. In the case of sugarcane, this is still the scenario found, to a greater or lesser extent, for several producers in the country.
"RFID technologies allow a degree of automation and control of items with high accuracy, in addition to producing a quantity of information relevant to the continuous improvement of production processes," says Luis Gustavo Teixeira, Usina São Martinho's agricultural manager. The AgroTIC project demonstrated the effectiveness of RFID technology in the field for the detection of machine-matching events, allowing the optimization of equipment movement, thus improving harvesting productivity.
RFID readers are installed in the agricultural machines that perform collection. Using the portals, reading is performed at times of harvest, shipment, weighing and processing, in order to control the entire process of production management.
CPqD implemented a ThingMagic RFID module in the communication terminal that was transferred to the productive sector. A wide range of market tags were used to evaluate the best technology in each environment, and according to the object to which each tag would be applied. The chosen tags presented better performance in the field and during laboratory tests. Due to the nature of the application, as well as the cost and use in the field, the tags are not, as a rule, reusable.
The operating environment presents the biggest challenge, according to Fabrício Lira Figueiredo, CPqD's business-development manager for intelligent agribusiness. All electronics must operate under extreme climatic conditions, with exposure to sunlight, rain, dust, vibration, mechanical shock and a lot of metal mass involved. This makes it difficult and restricts the selection of readers, tags, antennas and so forth.