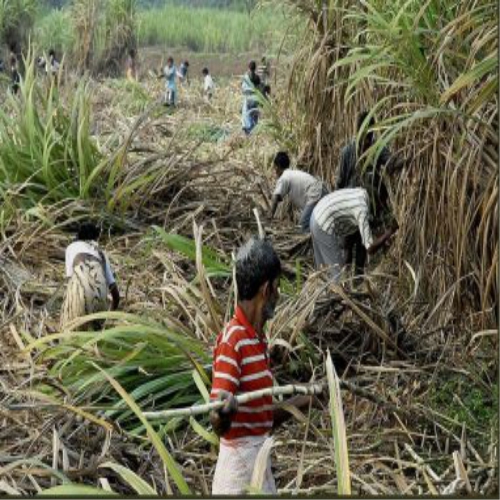 Now you can also listen to this news
New Delhi, Jan 29 (UNI) With the announcement of Lok Sabha elections barely a few weeks way, one of the most awaited budgets for the farming community is the one to be presented on February 1 by Finance Minister Piyush Goyal.

It is expected that the government will come up with a relief package for farmers that will include interest-free credit for growers to address agrarian distress. The outgo for this measure could be an estimated Rs 26,000 crore.
The government also looked at the possibility of replicating Telangana government's Farmers Investment Support Scheme which involves payment of Rs 4,000 per acre for each farmer.
If implemented in the entire country, the outgo for this is expected to be over Rs 1.5 lakh crore and therefore, much thought is going into it.
Pre-budget consultations also threw up the idea of a Universal Basic Income which was mentioned in the 2015-16 Economic Survey Report presented by then Finance Minister Arun Jaitley.
However, on Monday, Congress president Rahul Gandhi beat the Modi government to it and announced Minimum Income Guarantee Scheme for poor if voted to power.
Such a scheme will benefit 40 per cent of the population, including small farmers, the party said.
In Its Economic Survey Report, the Modi government had hinted at a Universal Basic Income costing about 4.5 to 5 per cent of the GDP replacing all subsidies, including food and fertiliser.
But whether all this is possible in a vote-on-account budget or interim budget is under debate.
In all of its five years in power since 2014, the Modi government has resisted pressure for loan waiver of farmers' credit, whereas the Congress Party has played upon this theme which paid the party dividends in the Assembly elections in Punjab, Madhya Pradesh, Rajasthan and Chhattisgarh.
The BJP did the same in Uttar Pradesh in 2016 elections where it won handsomely.
Instead of loan waiver, the Modi government expressed its commitment to doubling farmers' income by 2022.
It took measures to that effect including bringing more hectares under cultivation, e-National Agriculture Market to link mandis, Soil Health Card, Pradhan Mantri Fasal Bima Yojna, Pradhan Mantri Krishi Sinchai Yojna and Pradhan Mantri Annadata Aay SanraksHan Abhiyan.
Recently, the government raised the Minimum Support Price of Kharif crops to 1.5 times of production cost.
It also took measures to create a buffer stock for pulses and gave generous package to sugar millers to pay off farmers. It also experimented with the Price Differential Scheme of the previous Madhya Pradesh government.
By all accounts much of the problem lies with implementation of schemes by states and union territories be it payment of Minimum Support Price to farmers, the price for sugarcane to growers or providing proper relief/compensation to farmers in times of distress or natural calamity.
In the last budget, the central government provided incentives to Farmer Producer Companies (FPC) and the Food Processing Industries with encouraging results.
If the BJP-led National Democratic Alliance government and the major opposition agree on reducing farm distress there should be unanimity in providing succour rather than show one another down during elections.