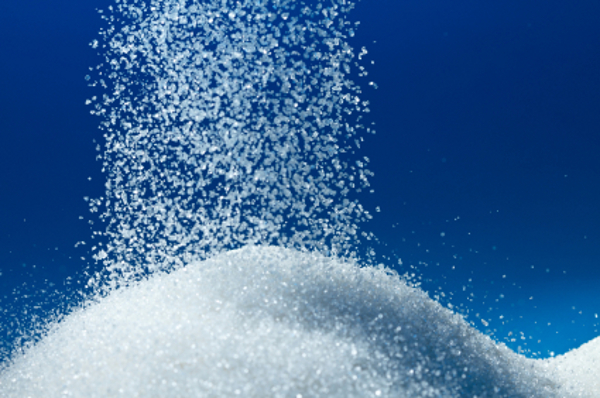 Image Credits: htveir.is
More than 500 sugar traders, growers, brokers, millers, exporters and fund managers descended on New York for Sugar Week — and it was hard to find a bull among them.
During a series of meeting and seminars from May 7 to May 9, every projection presented by analysts showed the market is headed for a second straight surplus, with the two-year excess almost universally accepted as the largest overhang ever. With consumption growing at a weak pace and bumper crops globally, prices may be heading for the single digits, one analyst warned.
Raw-sugar futures have already fallen 26 percent this year, the biggest drop among 34 commodities tracked by Bloomberg. Record output in India and Thailand is driving the enormous glut. Hedge funds are positioning for more losses and have held wagers on prices declines for five straight months.
Here's what traders are watching:
Depressed Demand
The sugar gathering culminated with a meeting co-hosted by the International Sugar Organization and Sao Paulo-based consultancy Datagro. At the event, Jose Orive, ISO's executive director, sounded the alarm over waning demand.
Consumption is poised to grow this year at the weakest pace since at least 2000, a "dangerous" slowdown that's compounding the glut, Orive said. Changing tastes have contributed to the tepid demand, as more consumers shy away from added sugars and sugary beverages amid health concerns.
Fund Wagers
In the week ended May 8, money managers had a net-short holding of 146,658 futures and options, Commodity Futures Trading Commission data showed Friday. The figure measures the difference between bets on a price decline and wagers on a rise. Total short positions are within 3 percent of a record reached on May 1.
Raw for July delivery was unchanged at 11.22 cents a pound at 12:02 p.m. on ICE Futures U.S. in New York. The price reached 10.93 cents in April, the lowest since September 2015.
Weather Outlook
It's possible for prices to reach the "single digits," Claudiu Covrig, a Switzerland-based analyst for Platts Kingsman, said in an interview on the sidelines of a Sugar Week event. A decline to those levels will depend on the South American weather outlook and the pace of India's exports, he said.
After drought hurt Brazilian cane in March and April, crops will get some rain relief in mid-May, said Graziella Goncalves, a meteorologist at Somar Meteorologia in Sao Paulo. While the damage that's been done is irreversible, the coming showers can help to limit further losses, according to Antonio de Padua Rodrigues, technical director at industry group Unica. The country is the world's top sugar producer and exporter.
Last Hope for Bulls
As supplies boom, one thing that could turn the price outlook would be a return to drought in Brazil. An extension of the recent dryness would be a "game changer," Rodrigo Ostanello, the Sao Paulo-based country manager for Brazil at ED&F Man Brasil SA, said in an interview on the sidelines of Sugar Week.
In the meantime, while the dryness has hurt yields, it's also added to immediate supplies because it's been ideal weather for harvesting. In the second half of April, sugar output from Brazil's Center-South region jumped 35 percent from last year, Unica data show.
"It doesn't matter how big or small the surplus is — a surplus is a surplus, and that is never bullish for prices," ISO's Orive said near the end of the May 9 meeting he led. The group will probably will raise its estimate on global supply overhang soon because India's crop is shaping up to be bigger than forecast, he said.