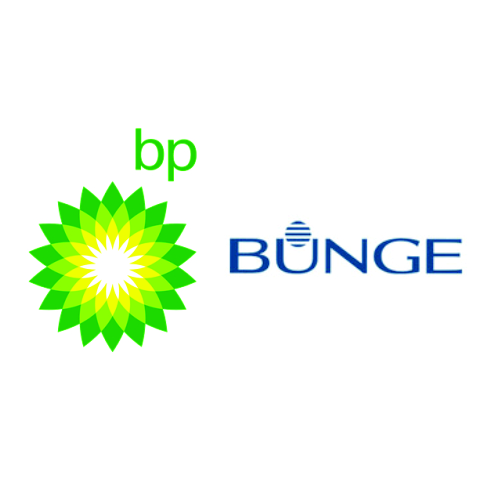 According to a Press Release, Bunge Limited announced its Joint Venture with BP after entering a Business Combination Agreement relating to their sugar and bioenergy operations in Brazil.
As stated in the Business Combination Agreement, Bunge and BP will contribute their respective interests in their Brazilian sugar and bioenergy operations to the Joint Venture. Bunge will receive cash proceeds of $775 million in the transaction, comprising $700 million in respect of non-recourse Bunge debt to be assumed by the Joint Venture at closing, and $75 million from BP, subject to customary closing adjustments. Bunge intends to use the proceeds to reduce outstanding indebtedness under its credit facilities. The Joint Venture agreements will provide for certain exit rights of the parties, including private sale rights beginning 18 months after closing and the ability by Bunge to trigger an initial public offering of the Joint Venture after two years from closing, enabling future monetization potential. The transaction is expected to close in the fourth quarter of 2019, subject to customary closing conditions, including receipt of required regulatory approvals.
Gregory A. Heckman, Bunge's Chief Executive Officer, said, "This partnership with BP represents a major portfolio optimization milestone for Bunge which allows us to reduce our current exposure to sugar milling, strengthen our balance sheet and focus on our core businesses. We have a strong, committed partner in BP, as well as flexibility in the medium and long term for further monetization, with full exit potential via an IPO or other strategic route."
The joint venture, to be called BP Bunge Bioenergia, will operate on a stand-alone basis, with a total of 11 mills located across the Southeast, North and Midwest regions of Brazil. With 32 million metric tonnes of combined crushing capacity per year, the joint venture will have the flexibility to produce a mix of ethanol and sugar. It will also generate renewable electricity – fuelled by waste biomass from the sugar cane – through its cogeneration facilities to power all its sites and sell surplus electricity to the Brazilian power grid. BP and Bunge's assets are largely complementary, with sites in five Brazilian states including three in the key region of Sao Paulo. The combined business will be ranked the second largest player in the industry in Brazil by effective crushing capacity.
Dev Sanyal, chief executive of BP Alternative Energy, said: "Biofuels have a key role to play in the energy transition and Brazil is leading the way by developing this industry at scale. In one step, this agreement will allow BP to significantly grow the size, efficiency and flexibility of our biofuels business in one of the world's major growth markets. With our shared commitment to safety and sustainability, the combination of BP and Bunge's assets and expertise will allow us to improve performance, develop options for growth and generate real value. BP Bunge Bioenergia will be well-placed to play a significant part in meeting Brazil's growing demand for both biofuels and biopower."
Following completion, the aim is for BP Bunge Bioenergia to generate significant operational and financial synergies, including through scale efficiencies and by applying best practices, optimised technologies and operational capabilities across all the assets of the new business.
The new business is expected to be headquartered in Sao Paulo. Mario Lindenhayn from BP will be Executive Chairman, Geovane Consul from Bunge, will be Chief Executive Officer (CEO). BP and Bunge will have equal representation on the Board of Directors.
In connection with the entry into the Business Contribution Agreement, the Company will classify the assets and liabilities to be transferred to the Joint Venture under the Business Contribution Agreement as held for sale in its condensed, consolidated financial statements in the quarter ending September 30, 2019. Accordingly, the Company will record those assets and liabilities at fair value, less estimated transaction costs, through the closing date of the transaction. As a result of the classification as held for sale, the Company expects to recognize an impairment charge, principally related to the recognition of cumulative currency translation effects, in the range of $1.5 billion to $1.7 billion, which charge will primarily be recorded in the quarter ending September 30, 2019. Other than estimated transaction costs of approximately $18 million to be included in the impairment charge, the Company does not expect to incur additional significant cash costs associated with the entry into the Joint Venture.
To Listen to this News click on the button below the image