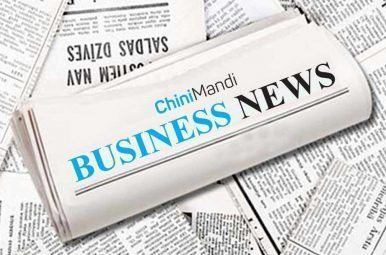 New Delhi, Sep 5 (PTI) Following are the top business stories till 1930 hours today:-
UIDAI LD SCHOOL ADMISSION

New Delhi: Government agency UIDAI Wednesday asked schools not to refuse admission to students for lack of Aadhaar and said such denials are "invalid" and "not permitted under the law".
RUPEE CLOSE
Mumbai: The Indian rupee's unabated fall continued for the sixth straight session Wednesday, hitting yet another closing low of 71.75, down 17 paise against the US currency as surging oil prices and weak trend in emerging market currencies weighed on sentiments.
ACMA-GADKARI
New Delhi: Transport Minister Nitin Gadkari Wednesday pitched for alternative fuels such as ethanol and methanol along with electric vehicles, reiterating that the government's policy is to reduce import, enhance exports and curb pollution.
WHATSAPP-FAKE NEWS
New Delhi: Stepping up crackdown efforts on spread of fake news, WhatsApp Wednesday said it is expanding its radio campaign to 10 more Indian states, including Maharashtra, Andhra Pradesh and West Bengal.
LD STOCKS
Mumbai: Benchmark Sensex spiralled lower for the sixth straight session Wednesday as a weak rupee and widespread selloff in emerging market assets dented risk appetite.
AUTO INDUSTRY POLICY 
New Delhi: Automobile industry leaders Wednesday asked the government to provide clear and stable policy framework, saying it should not "become a crisis for the industry" whenever there is a regulatory change.
PRABHU-PROCUREMENT
New Delhi: The Government e-marketplace (GeM) should consider allowing private companies to buy goods and services from the portal, Commerce and Industry Minister Suresh Prabhu today said.
OIL-NITI
New Delhi: Niti Aayog Vice Chairman Rajiv Kumar said Wednesday the government need not respond to daily or weekly changes in the oil prices as they declined in July after showing northward movement a month ago.
PRABHU-INDUSTRIAL POLICY
New Delhi: The proposed new industrial policy, to be released soon, would help link domestic industry with the global supply chain, Commerce and Industry Minister Suresh Prabhu Wednesday said.
SUGAR
New Delhi: Sitting on a huge stock of around 10 million tonnes of sugar, industry body ISMA Wednesday demanded that the government should hike the minimum selling price of sweetener to Rs 36 from the current Rs 29 per kg and fix compulsory export quota at 7 million tonnes to bail out the sector.
BULLION CLOSE
New Delhi: Gold rallied by Rs 200 to Rs 31,400 per 10 gram at the bullion market Wednesday on pick-up in buying by local jewellers amid a firm global trend.
TRADERS-PROTEST
Mumbai: Traders' body CAIT Wednesday said it will launch a 90-day nationwide agitation against the USD 16-billion Walmart-Flipkart deal from September 15, starting from the national capital.
GST-REFUND
New Delhi: Easing compliance burden for businesses, the Finance Ministry has said GST refunds can be claimed by simply submitting a printout of 'GSTR-2A' form to tax authorities instead of giving all purchase invoices of a month.
BOB-MCLR
New Delhi: Bank of Baroda Wednesday said it has increased the marginal cost of funds based lending rate (MCLR) by 0.05 per cent across tenors, days after market leader SBI hiked the rates.