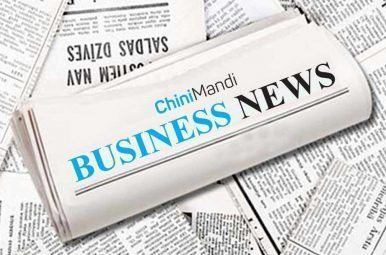 New Delhi, Aug 17 (PTI) Following are major business news stories of PTI till 1900 hours today:
INSURANCE CLAIMS
New Delhi: As rains and floods continued to wreak havoc in Kerala, insurance regulator Irdai today asked all insurance companies to set up special camps and make immediate payments against insurance claims.

JAITLEY
New Delhi: Union Minister Arun Jaitley today remembered former Prime Minister Atal Bihari Vajpayee as a "quintessential gentleman" who accepted criticism and valued consensus as he was a "product" of parliamentary democracy.
LD STOCKS
Mumbai: Benchmark Sensex soared over 284 points today while the NSE Nifty finished at a fresh lifetime high on the back of robust gains in FMCG, metal and banking stocks amid positive global cues.
JETAIRWAYS-LD TRUJET
Mumbai: Beleaguered Jet Airways is in an advanced stage of discussions with TruJet to sub-lease up to seven of its ATR planes to the regional airline as it seeks to reduce costs and mop up additional revenues, according to an industry source.
JET AIRWAYS
New Delhi: Jet Airways today said a meeting of the board of directors will be held on August 27 to consider and approve the unaudited financial results for the first quarter ended June 30.
SUDAN
New Delhi: Sudan has asked ONGC Videsh Ltd to withdraw its case against the African nation in an international arbitration court for recovery of over USD 400 million in unpaid oil dues, saying it is making efforts to mitigate the default.
CBDT-COLLECTION
Guwahati: Income Tax collection in the country stood at a record Rs 10.03 lakh crore during 2017-18, the Central Board of Direct Taxes (CBDT) today said.
TRADERS
New Delhi: A majority of wholesale markets and several commercial establishments across the country today downed shutters as a mark of respect to former prime minister Atal Bihari Vajpayee.