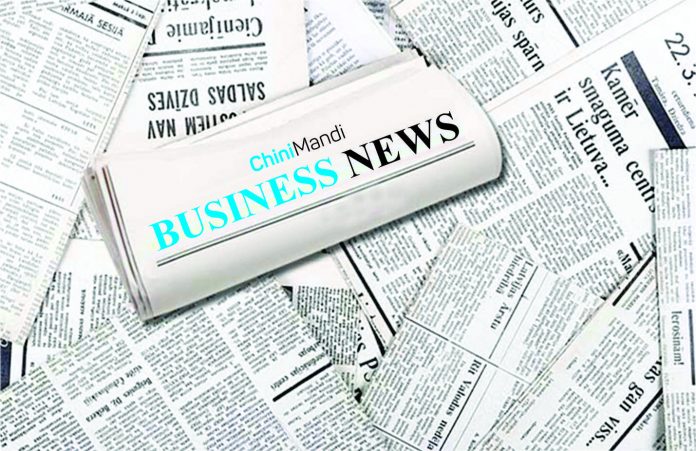 AGRI-FOODGRAIN
New Delhi: India's foodgrain output could exceed last year's record of 279.51 million tonne (MT) buoyed by favourable monsoon, higher MSP and likely increase in crop productivity, an official said.
NITI-E VEHICLE-TARGET
New Delhi: The government is mulling over giving target to state public transporters to deploy certain percentage of electric vehicles in their new orders, while it will refrain from coming out with a policy on electric vehicles, a top Niti Aayog official said.
BANKS-CAPITAL
New Delhi: Public sector banks are planning to tap the markets to raise more than Rs 50,000 crore this fiscal to shore up their capital base for business growth and meeting regulatory global risk norms.
FPI-INFLOW
New Delhi: Foreign investors have pumped in over Rs 3,000 crore in the Indian capital markets in the last five trading sessions after pulling out hefty funds during April-June.
BIZ-IPO
New Delhi: In a blockbuster performance, as many as 18 companies have raised a staggering Rs 23,670 crore through initial public offerings in the first half of this year, almost double from the year-ago period.
IKEA
New Delhi: Swedish furniture major IKEA is set to foray in India by opening its first store at Hyderabad on July 19.
COAI-PUBLIC WIFI
New Delhi: Telecom operators have opposed public wifi model recommended by the sector regulator Trai, saying it will adversely impact debt ridden industry and compromise national security.
GST-GOM-DIGITAL
New Delhi: The Sushil Modi led ministerial panel will recommend to the GST Council to defer by a year the proposal to incentivise digital payments under GST, citing revenue implications of doling out concessional tax rate. PTI