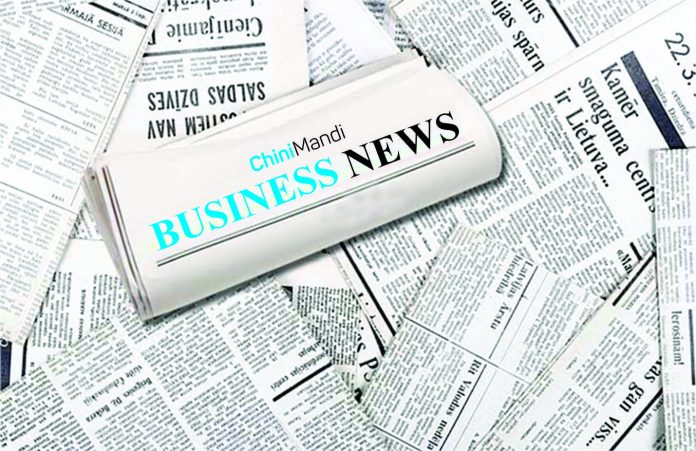 LPG-SUBSIDY
New Delhi: Cooking gas (LPG) subsidy has jumped by over 60 per cent in last two months as the government maintains price line despite rising international rates, Indian Oil Corp (IOC) Chairman Sanjiv Singh said.
INDUSTRY-GROWTH
New Delhi: Industrial production growth slipped to a seven-month low of 3.2 per cent in May mainly due sluggish performance of manufacturing and power sectors coupled with poor offtake of fast moving consumer goods (FMCG).
INFLATION-RETAIL
New Delhi: Retail inflation spiked to a five-month high of 5 per cent in June on costlier fuel, despite easing food prices, reducing possibilities of an interest rate cut by the Reserve Bank in its upcoming monetary policy review.
TAX
New Delhi: The amount locked up in tax litigation will come down by Rs 5,600 crore as the government has decided to hike the threshold monetary limit to file appeals in tribunals and courts.
STOCKS
Mumbai: Benchmark Sensex defied gravity for the fifth straight session to close at a fresh lifetime high today as investors poured money into energy and financial shares amid a robust start to the earnings season.
RUPEE-CLOSE
Mumbai: The rupee today surged by 20 paise to end at a one-week high of 68.57 against the US dollar buoyed by a steep fall in crude prices and a strong rally in equity markets.
RBI-STATE FINANCES
Mumbai: Higher expenditure on salaries and farm loan waivers, coupled with a revenue shortfall on GST implementation, led to a slippage of 0.35 per cent in states fiscal targets to 3.1 per cent in 2017-18, the RBI said today.
BULLION-CLOSE
New Delhi: Gold shed Rs 140 to Rs 31,210 per ten gram today in line with a subdued trend overseas and muted demand from local jewellers.
IMPORTS
New Delhi: The government has set up a high-level task force under the chairmanship of Cabinet Secretary P K Sinha to identify various items and policy interventions to reduce dependence on import, an official said.
GST
New Delhi: The GST Council may look at rationalising tax rates on some items on the basis of merit after ensuring right balance with revenue mop up, Finance Minister Piyush Goyal said today.
RCOM-VODAFONE
New Delhi: Reliance Communications has alleged DoT of adopting discriminatory approach by demanding bank guarantee from the company for one-time spectrum charges, while approving Vodafone-Idea merger without making similar demand, sources said today
RIL-LD MCAP
New Delhi: Reliance Industries today crossed the USD 100-billion market capitalisation mark in morning trade for the first time in the last 10 years following surge in its share price.
PASWAN-CONSUMER
Geneva: Protecting consumers' interest through a law is an effective means for building consumer trust and confidence in grievance redressal system, Union Minister Ram Vilas Paswan said today. PTI VHP BAL