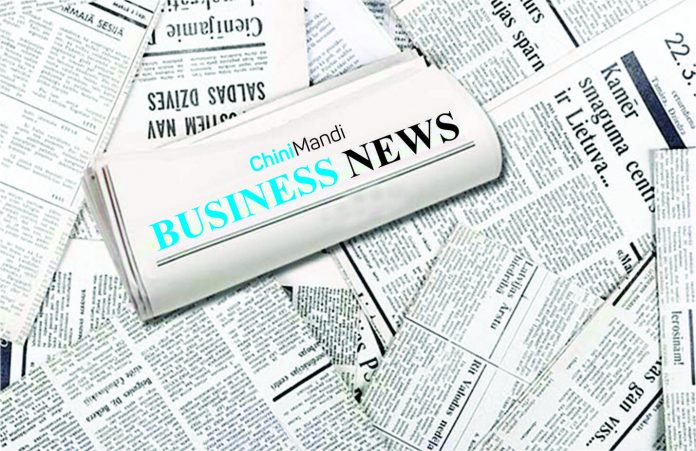 INFLATION
New Delhi: Inflation based on wholesale prices accelerated to over 4-year high of 5.77 per cent in June on increasing prices of vegetables and fuel items, raising chances of rate hike by the RBI in its monetary policy review next month.
STOCKS
Mumbai: The benchmark BSE Sensex dropped by around 218 points or 0.60 per cent due to sell-off in banking, pharma, and metal stocks as investors turned cautious after wholesale inflation surged to a four-year high.
IDBI BANK
New Delhi: The LIC board today gave approval to the insurance behemoth to acquire IDBI Bank by raising stake to 51 per cent via preferential shares, Economic Affairs Secretary S C Garg said today.
JAITLEY-KUMARASWAMY
New Delhi: Union Minister Arun Jaitley today accused Congress of driving Karnataka Chief Minister H D Kumaraswamy to desperation, saying it did the same to Charan Singh, Chandra Shekhar, H D Deve Gowda and I K Gujral when they were the prime ministers of governments backed by the party.
RESULTS-HUL
New Delhi: FMCG major Hindustan Unilever today reported a 19.17 per cent increase in standalone net profit at Rs 1,529 crore for the first quarter ended June 30, 2018.
AGRI-BASMATI RICE
New Delhi: India has earned more than Rs 18,000 crore foreign exchange per year from export of basmati rice, especially from the variety 1121 developed by the country's top agri-institute ICAR, Agriculture Minister Radha Mohan Singh said today.
STOCKS-LD INFOSYS
New Delhi: Shares of Infosys ended nearly 2 per cent higher today even as the company posted lower-than-expected earnings for the quarter ended on June 30, 2018.
FITCH-IOC
New Delhi: Fitch Ratings today it expects state-owned Indian Oil Corp's (IOC) net debt levels to increase due to its large capital expenditure and investment plans in the medium term and affirmed a rating equivalent to India's sovereign rating.
MILK PROTEST
Mumbai: Milk tankers were blocked today in several districts of Maharashtra by protesters demanding hike in procurement price, even as Chief Minister Devendra Fadnavis disapproved of the agitation and said the government is open for talks on any issue.
IATA-GST
New Delhi: Global airlines' body IATA has strongly opposed levying of GST on international air tickets, dubbing the taxation as "wrong" as it contravenes many global agreements to which India is a party. PTI