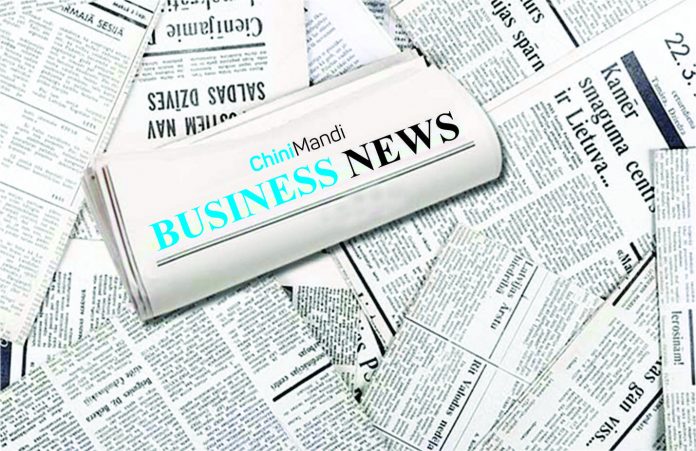 Following are the top business stories at 1930 hrs today:
JAITLEY-RAFALE
New Delhi: Union Minister Arun Jaitley today slammed Congress President Rahul Gandhi for "manufacturing fake Rafale controversy", which he claimed has failed to cut ice as the fighter jet deal was a government-to-government agreement with no involvement of any private player.
GOYAL-LD SWISS MONEY
New Delhi: Indian deposits in Swiss banks fell by 34.5 per cent in 2017 and by 80 per cent since the Narendra Modi government came to power in 2014, Finance Minister Piyush Goyal said today, citing data from the global body of central banks, the Bank for International Settlements.
STOCKS
Mumbai: Key stock indices Sensex and Nifty rose to close at life-time high levels today after robust buying in engineering, capital goods, metal and realty shares boosted by encouraging quarterly earnings by companies.
RUPEE-CLOSE
Mumbai: The rupee today dropped by 8 paise to close at 68.94 against the US currency, extending its fall for a second straight day due to sustained dollar demand from importers even as local equities hit a record high.
GOYAL-RAHUL
New Delhi: Finance Minister Piyush Goyal today attacked Congress President Rahul Gandhi for maligning the country's image by raising the issue of increase in black money deposits of Indians in Swiss banks based on baseless reports.
RSQ-RBI POWERS
New Delhi: The Reserve Bank has "wide-ranging and comprehensive" powers to address various situations in banks, the government said today against the backdrop of RBI Governor seeking greater say in dealing with bad loans of public sector banks.
BENAMI
New Delhi: The Income Tax department has attached benami properties worth Rs 4,300 crore till June 30, the government said today.
FLIPKART-EBAY
New Delhi: E-commerce major Flipkart will shut down eBay.in next month and launch a new platform for refurbished goods as it attempts to tap into a large market segment that is predominantly unorganised.