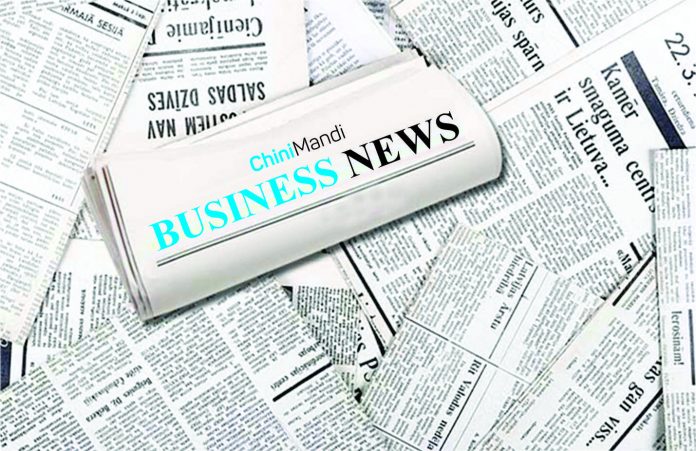 Following are the top business stories at 1900 hrs today:
LD STOCKS
Mumbai: Benchmark Sensex raced to record highs for the fourth session in a row today as robust June quarter results spurred
share purchases amid encouraging global cues.
INCOME TAX-FILING
New Delhi: The government today extended the last date for filing income tax returns for assessment year 2018-19 by a month to August 31.
VODAFONE-IDEA-2NDLD MERGER
Mumbai/New Delhi: Aditya Birla Group Chairman Kumar Mangalam Birla today said the government has given final approval to the Vodafone- Idea Cellular merger marking the beginning of an "exciting journey".
IRAN-OIL-INDIA
New Delhi: With the US sanctions threatening to block its oil trade, Iran has started providing ships as well as insurance cover to continue exporting crude oil to India, its second-biggest buyer after China, people familiar with the development said.
AAI-LANKA AIRPORT
New Delhi: The Civil Aviation Ministry today said there is no proposal under consideration for the Airports Authority of India (AAI) to buy a controlling stake in Sri Lanka's Mattala Rajapaksa International Airport.
PAYTM
New Delhi: Digital payment and e-commerce company Paytm today said it does not share user data with any of its investors or with any foreign entity and stores data locally in India with no access to any external party.
RESULTS-YES BANK
New Delhi: Private sector lender Yes Bank today reported 30.5 per cent jump in net profit to Rs 1,260.36 crore for the first quarter ended on June 30, 2018, on the account of higher income.
GST-RETURN FORMS
New Delhi: The drafts of new forms for filing GST return will be put in public domain by early next week for stakeholder consultation, a revenue official said today.
RUPEE-CLOSE
Mumbai, Jul 26 (PTI) The rupee rose by 13 paise to close at a fresh one-week high of 68.66 against the US dollar as steady unwinding of the greenback by exporters and banks helped the local unit to extend gains for the second day.
PB-TRUCKERS-STRIKE
Chandigarh: The ongoing nationwide strike by truckers has hit the Punjab's industry hard by disrupting supply of raw materials and finished goods, inflicting heavy financial losses on units, industry officials said today.
RESULTS-LD MARUTI
New Delhi: The country's largest carmaker Maruti Suzuki India (MSI) today reported 26.91% per cent increase in standalone net profit to Rs 1,975.3 crore for the first quarter ended June 30, 2018-19, riding on robust sales.
RESULTS-BHARTI AIRTEL
New Delhi: Continuing to bleed for the ninth straight quarter, telecom major Bharti Airtel today reported a 73.5 per cent drop in net income at Rs 97 crore for the three months to June due to intense competition in the mobile services market.
PAR-ESCI
New Delhi: A parliamentary panel today asked Employees' State Insurance Corporation (ESIC) to investigate the delay in recovery of outstanding arrears which have soared to over Rs 8,380 crore. PTI SHW SBT